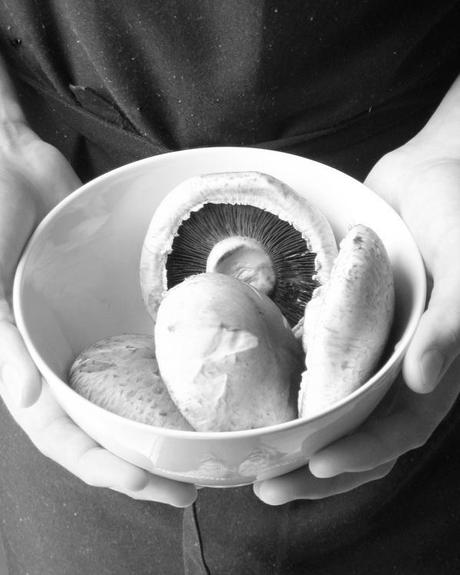 Last Saturday I recovered an almost forgotten feeling… the feeling of a lovely-late morning breakfast to start the morning.

Particularly after a long-busy week!
Beautiful Portobello mushrooms saute in olive oil, garlic and sea salt with yellow onions, cherry tomatoes, fresh basil leaves and topped with some parmesan cheese. Served with warm pieces of French baguette.
It only took ten minutes
and a hungry-happy heart to have this on the table. Easy to cook, easy to serve but not to forget…
Besides the recipe,today I would like to share this inspirational poem too.Very meaningful words
by Katherine Quinn about the
Free Gift of Giving …

Please read it, share it, enjoy it...
It
would spice up your soul!
I wish you all a happy and colorful week ahead!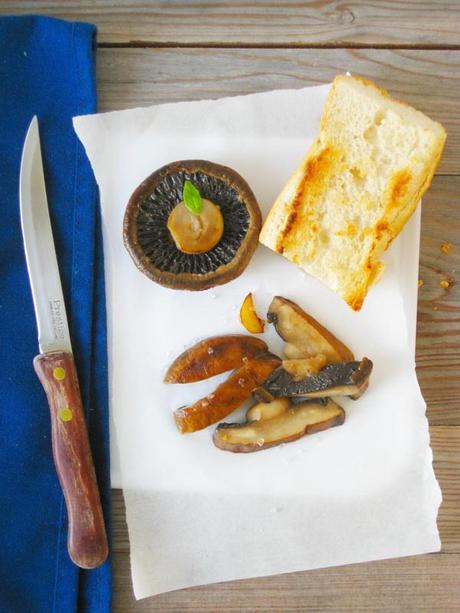 Eight Gifts that Do Not Cost A Cent


  

THE GIFT OF LISTENING...


   But you must REALLY listen.
   No interrupting, no daydreaming,
   no planning your response.
   Just listening.
  

THE GIFT OF AFFECTION...


   Be generous with appropriate hugs,
   kisses, pats on the back, and handholds.
   Let these small actions demonstrate the
   love you have for family and friends.
  

THE GIFT OF LAUGHTER...


   Clip cartoons.
   Share articles and funny stories.
   Your gift will say, "I love to laugh with you."
  

THE GIFT OF A WRITTEN NOTE...


   It can be a simple
   "Thanks for the help" note or a full sonnet.
   A brief, handwritten note may be remembered
   for a lifetime, and may even change a life.
  

THE GIFT OF A COMPLIMENT...


   A simple and sincere,
   You look great in red," "You did a super job,"
   or "That was a wonderful meal"
   can make someone's day.
  

THE GIFT OF A FAVOR...


   Every day, go out of your way
   to do something kind.
  

THE GIFT OF SOLITUDE...


   There are times when we want nothing better
   than to be left alone.
   Be sensitive to those times and give
   the gift of solitude to others.
  

THE GIFT OF A CHEERFUL DISPOSITION...


   The easiest way to feel good is
   to extend a kind word to someone.
   Really, it's not that hard to say,
   Hello or Thank You.
~

by Katherine Quinn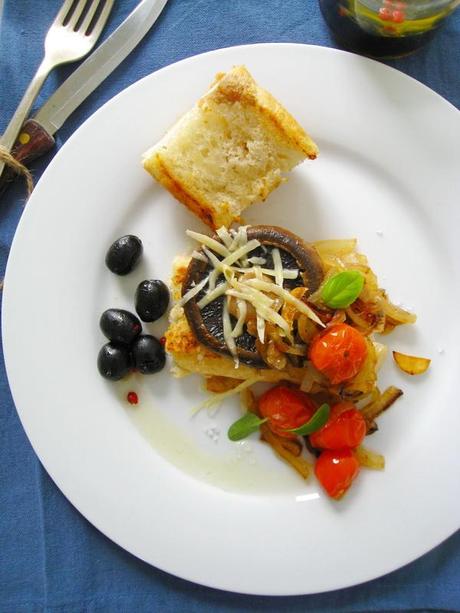 Open Mushroom Sandwich


Baby Portobello Mushrooms, cleaned Yellow onion, cut into slices Cherry tomatoes French Baguette, Slices Olive oil Sea salt, to taste Parmesan cheese

Fresh Basil leaves




Preparation:




Wash  mushrooms and pat dry with a paper towel. Saute mushrooms in olive oil for a couple of minutes--over medium low heat-- then add onions and sea salt. Cook mushrooms turning often to prevent sticking and to cook equally. Add cherry tomatoes to the pan and heat them for a minute.Mushrooms are ready when they are soft and have begun to brown--depending on personal preference. Serve on toasted baguette and Topped with parmesan cheese.