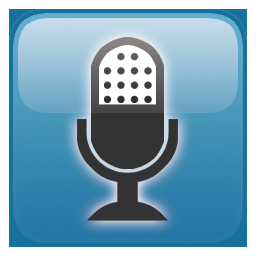 This month's shows are sponsored by: Lynne Cantwell author of eight books including the Pipe Woman Chronicles (new release Gravid is out now) and two anthologies.
Today's show is: The Malformation of Healthcare by Erin Havel
about The Malformation of Healthcare :
What would you do if your medication cost $7,861.00 a month? Where would you turn if your insurance company stopped paying your doctor in the middle of your lifesaving treatment? Would it make a difference if you weren't yet thirty years old?
One percent of the human population is born with an arteriovenous malformation (AVM). Seventy-two thousand young adults in the United States are diagnosed with cancer every year. Countless patients are forced to fight with their insurance providers to receive the care their doctors prescribe.
Welcome to the world of Erin Havel, who was born with an AVM, began having prescribed treatment, and halfway through those treatments was denied coverage by her insurance provider.
In her new book, The Malformation of Health Care, Erin bravely tackles the American health care system and reveals how all too often it literally turns the lives of patients—ordinary people just like you—upside down.
This informative and eye-opening book about a young adult with both an AVM and CML (chronic myelogenous leukemia) clumsily navigating the American health care system in order to survive and ultimately become an advocate for others battling for affordable health care is a must read.
No matter whether you agree or disagree with the current U.S. health care system or whether you loathe or love "Obamacare," it's important to put a face on why this topic is in the headlines. This book's main purpose is to expose some of the loopholes and pitfalls in the system and offer concrete tips on how to navigate through and around them.
Readers are sure to appreciate Ms. Havel's indomitable spirit and engaging style, as well as the care that has gone into the editing and formatting of The Malformation of Health Care.
Author Bio:
Erin Havel is someone who thought the American health care system was fine until more than one insurance company proved the system was broken. In 2004 she began treatment on an AVM (arteriovenous malformation), and in 2007 she was diagnosed with CML (chronic myelogenous (or myeloid) leukemia). During this time she went through tremendous struggle with different health insurance companies and became an unexpected advocate for change in the health care system. In 2012, Erin was nominated for a We-Go Health Activist Award. In 2013 Erin was honored with the Jeanene Laegreid Profiles in Courage Award. Currently, Erin lives in Seattle, Washington. The Malformation of Health Care is her first book. She is an author, speaker, blogger and activist for young adults living with cancer and other rarely understood medical conditions.
Her blog and Facebook Group ( https://www.facebook.com/groups/352009698155992/?fref=ts )
continually strive to discuss current health care topics in the news.
Feel free to follow the book's trajectory at https://www.facebook.com/TheMalformationOfHealthCare
Erin's website is: http://erinhavel.com/
We support Books for Bunnies Charity Drive – Donate money to the House Rabbit Society and get a prize!
Listen to more shows by The Indie Exchange
Listen to internet radio with Indie Exchange Book Bloggers on Blog Talk Radio
Want to be a guest on the show? Email [email protected] or join the Facebook group https://www.facebook.com/groups/indieexchange/ and message Coral Russell.