BEAUTY
❤ ❤ ❤ ❤ ❤ ❤ ❤ ❤ ❤ ❤ ❤ ❤ ❤ ❤ ❤ ❤ ❤ ❤ ❤ ❤ ❤ ❤ ❤ ❤ ❤ ❤ ❤ ❤ ❤ ❤ ❤ ❤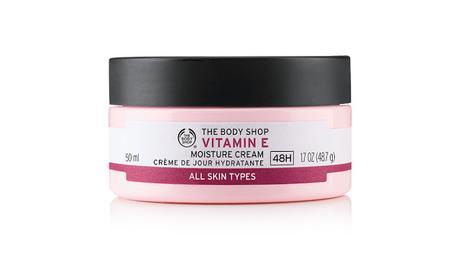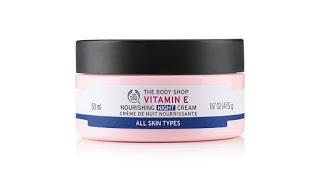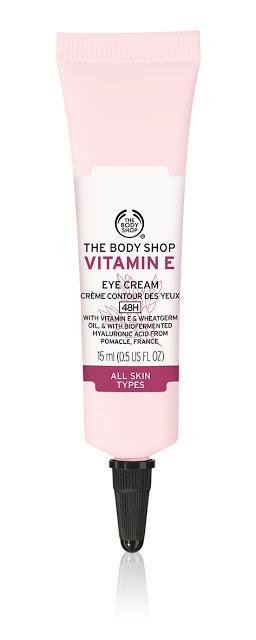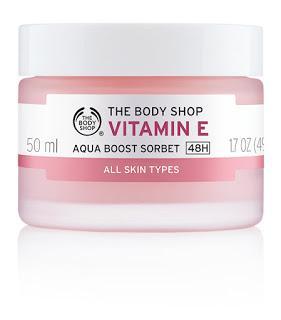 NEW VITAMIN E SKINCARE RANGE FROM THE BODY SHOP
48H MOISTURE FOR THIRSTY SKIN
NEW VITAMIN E NOW BOOSTED BY 100% NATURAL ORIGIN HYALURONIC ACID
WHEAT WONDER MEETS HYALURONIC POWER
Our iconic Vitamin E skincare range is a pioneer in antioxidant protection and full-blown hydration. Now it's even better. We've made favourites like our best-selling Moisture Cream and new additions to the range work even harder by infusing these new and improved formulas with the moisture power of 100% natural origin hyaluronic acid, in addition to the antioxidising power of wheatgerm oil. Enjoy the lightweight textures you know and love with added minimum 48H hydration for smoother, healthier-looking skin that's perfectly plumped with moisture.
ANTIOXIDANT POWER - WHEATGERM OIL
Wheatgerm oil is one of the richest sources of antioxidant vitamin E that helps protect the skin from moisture loss and environmental damage such as free radicals.
MOISTURE POWER NEW 100% NATURAL ORIGIN  HYALURONIC ACID
Hyaluronic acid is found naturally in the body and acts as a moisture magnet trapping up to 1000x its own weight in moisture, helping to improve your skin's moisture content. Our hyaluronic acid is of 100% natural origin, derived by bio-fermenting it with wheat; a bi-product that would otherwise go to waste.
We launched our pioneering Community Trade sourcing programme in 1987. Originally known as 'Trade not Aid', the programme was developed to revolutionise the way we source some of our key natural accessories and natural ingredients, directly from producer groups across the world, helping communities to thrive. As part of our Enrich not Exploit™ commitment, we aim to expand our programme from the current 19 ingredients to 40 Community Trade ingredients by 2020.A selection of products within this range contains ingredients from our global Community Trade programme, including shea, soya oil, olive oil and sesame oil.
New and Improved Vitamin Range
A COMPLETE MOISTURE-LOCKING ROUTINE
Our iconic moisturisers, eye cream and new additions to our hydrating champion range have now been infused with biofermented hyaluronic acid to provide long-lasting moisture
1
MOISTURISE & PROTECT
Choose depending on your skin type & needs
MOISTURE CREAM
Lightweight Moisture INR 995
AQUA BOOST SORBET
Fresh Mattifying Moisture INR 1195
INTENSE MOISTURE CREAM
Rich Non-Greasy Moisture INR 1195
MOISTURE PROTECT EMULSION SPF 30 PA+++
Lightweight Moisture & Protection  INR 1495
2
TARGET
EYE CREAM Targeted Moisture INR 1195
3
REPLENISH
NOURISHING NIGHT CREAM
Overnight Replenishment INR 1195
NEW VITAMIN E MOISTURE-PROTECT EMULSION SPF30 PA+++
MOISTURISE AND PROTECT 50ml `1495 This lightweight milky Moisture-Protect Emulsion SPF 30 PA+++ will leave your skin moisturised, soft and protected, without leaving white marks. It even works effectively under make-up. Its U VA and U VB protection is boosted with biofermented hyaluronic acid to lock in moisture over 48 hours. 
*This post may contain affiliate links, products sent by brand/PR for consideration, paid contents.
Never miss A Post

  :
NEWSLETTER | FACEBOOK | TWITTER |  GOOGLE+ 
Disclosure Policy
.