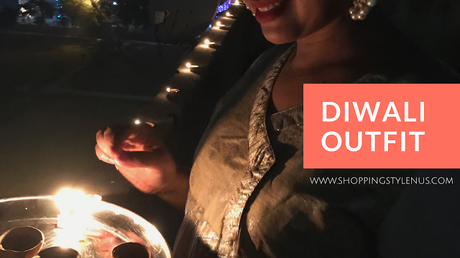 I think I have perfected the art of choosing a thrift-item or may be wearing a thrift find in such manner that it looks classy and rich. 
Having said that, while I was pondering over all the traditional pieces I have in my lot, I bumped into this perfect white piece with chanderi and brocade details on the bust that costed me ONLY Rs.200.
This kurta might look different but it;s all in the details. The muted-golden area in chest separates the other half of off-white girth. There are few things which are immediately eye-catching, satisfying and irresistible. This is one of those items!
So, when you are considering to make anything of this sort which is subtle but eye-catching then you must make sure your makeup and accessories stand out a bit to tone-down the over-all look. This is why I chose these....
Jump ahead to know what!!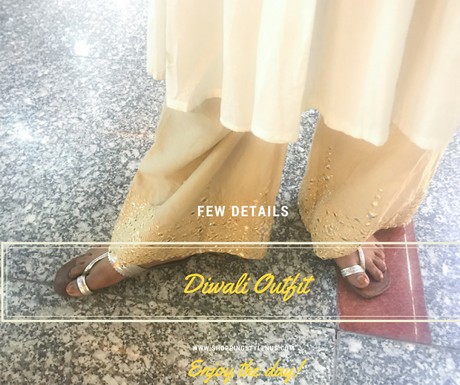 I paired the kurta with Lifestyle Store's palazzo with faux mirror details as it approaches the floor. It is that perfect combination beige fabric embroidered with golden threads that it will make a perfect pair in all outfits in which I want to mix a bit of glam - like this outfit.
The silver (faux) Kolhapuris are my daily go-to whether it's simple Jean+Tshirt or some Indian picks.
We all must invest in a pair of Kolhapuris.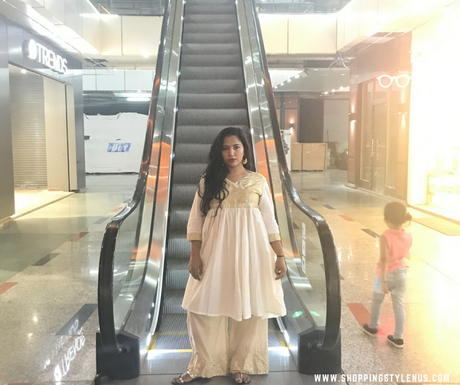 A person who calls herself a makeup-rookie attempted the same but better makeup yesterday ( the day after Diwali) keeping the highlight-of-the-makeup same i.e. Sugar Cosmetics Smudge-Me-Not-Lipstick in Rust Lust.
 I will show you makeup in another post!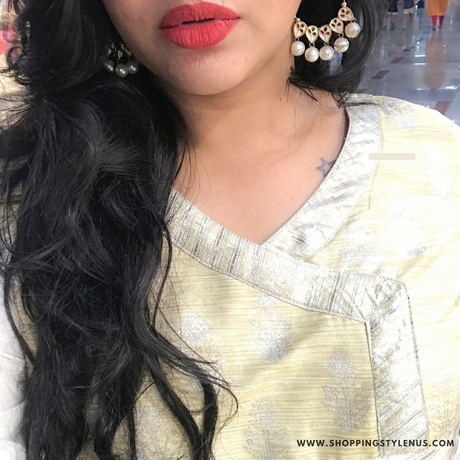 Ah!! These earrings!
These "Polki" earrings are one of my the most favorite finds when I was shopping for Thrift Therapy and Us (an Insta Store for a different kind of Thrift finds). When we talk about pearls, modern is not the first word that would strike but I am in awe to see how the pearl makes any jewelry or piece just so elegant and classy. 
Coco Chanel didn't say this for nothing -

And let's take a moment to appreciate the "Rust Lust" shade which looks just gorgeous on my lips!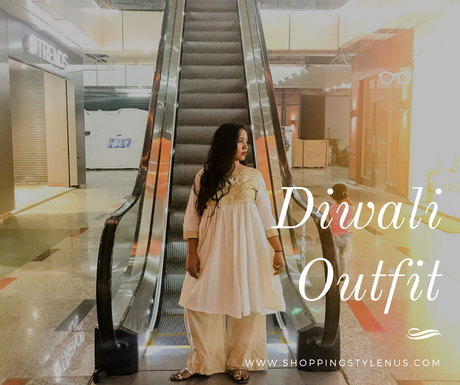 SHARE ME
Before you go -
What was your last great thrift-find?
Love and Light
SSU
*This post may contain affiliate links, products sent by brand/PR for consideration, paid content.
Disclosure Policy