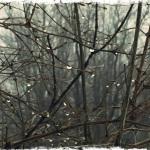 One  Minute Meditations
 is an ongoing series of short videos, poems, and commentary intended as a meditation.  Offered as an opportunity to step back from your cyber routine and settle into a more natural rhythm, if only for a minute. 
Pacific Sounds
This week's one minute meditation was taken at Sunrise on the Beach in San Diego (Coronado). It captures the soothing Pacific sounds that I witnessed while there on a conference in November of 2013.
On the flight out, I listened to Stephen Batchelor's thought provoking Confessions of a Buddhist Atheist. In the book he takes Buddhism to task, especially some of the  more dogmatic and culturally eastern baggage that it carries. He calls out transcendence and reincarnation as problematic concepts.  I agree.  These ideas pull us out of the world and into our heads.
When we are mindful of the present moment, what do transcendence and  rebirth offer us? Perhaps distractions.  In their defense, these ideas bring to mind the vastness of the experience of being alive.  But none the less, they are just that – concepts. They are a raft, which having served their purpose can be left behind.
Be careful not to leave behind being in the world.
Other Coasts
At the other coast
things change the same way here too
the ocean still breaths
Get Each Week's One Minute Meditation in your email box
First Name:
Last Name:
Email address:
Weekly Series:
One Minute Meditations
Tiny Drops (Photography series)
Compass Songs (My Favorite Poems)
Dialectic Two-Step
Modern Koans (interesting questions)
Sunday Morning Coming Down (Music Videos)
Relics (Timeless Republished Articles)
Say What?
Quotes

The post One Minute Meditation – Pacific Sounds appeared on Andrew Furst.