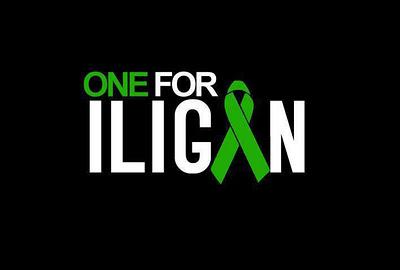 To those asking ---?
1
. How to donate via Paypal?
2. How to donate cash via a local bank?
3. How to send packages?
4. Where can I find drop off points from here in Cebu/Manila/Makati/Quezon?
ALL THE IMPORTANT DETAILS CLICK BELOW
ONE FOR ILIGAN
DISCALIMER:
ONE FOR ILIGAN Campaign by Iligan Bloggers Society, Inc. is ONLY accepting donations thru PAYPAL ([email protected])
, UNION BANK ACCOUNT (Revilla Carbonell - Noel), and personal delivery or hand-over.. Any money/cash transactions to other accounts goes through other volunteering groups/organizations not accounted for Iligan Bloggers Society, Inc.
I would like to make things straight to you ---the DONORS, that Iligan Bloggers Society Inc., initiates and run this campaign with a spirit of "Voluntarism" therefore we would like to make a statement that "we do not slash some part of the raised funds to fund our own food and fares---so far these were taken cared of by our own networks ----Transportation are taken cared of by Jacko's Kan-anan of the Jacosalem Family and Mr. Pat Noel---and so far meals are taken cared of by Jacko's Kan-anan and at times by our own individual money---"
I hope this will erase your doubts. So far we do not have overhead costs that is shouldered by the funds you donate to the OneForIligan Campaign. Smart is generous enough to provide us free communications since yesterday and I hope Globe will follow for the rest of the members of the working team who are using their network.
We are Security and Exchange Commission (SEC) registered!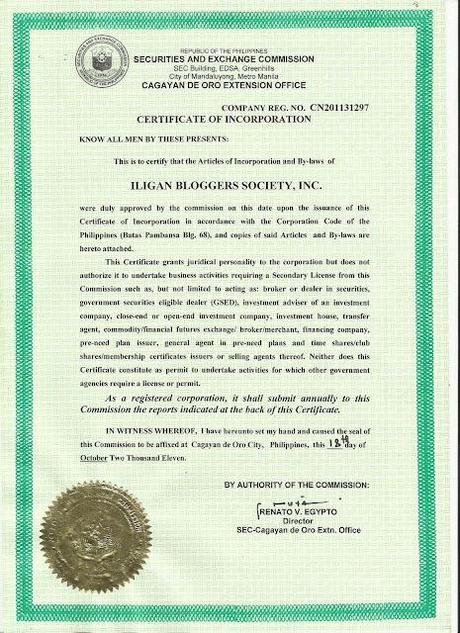 On the other hand, as we were the one collecting your donations it is our sole responsibility to distribute them to the victims. We do not want to disappoint you in your wishes to help them.
We will not be turning over the donations to any entity or body or organization as some detractors thought it to be.
"THE VICTIMS NEEDS YOUR PRAYERS, BUT BE SENSIBLE ENOUGH TO INCLUDE DONATIONS IN YOUR PRAYERS..."
Looking for lost family members during Sendong? Click here
THANK YOU SO MUCH!!! PLS. PASS!!!