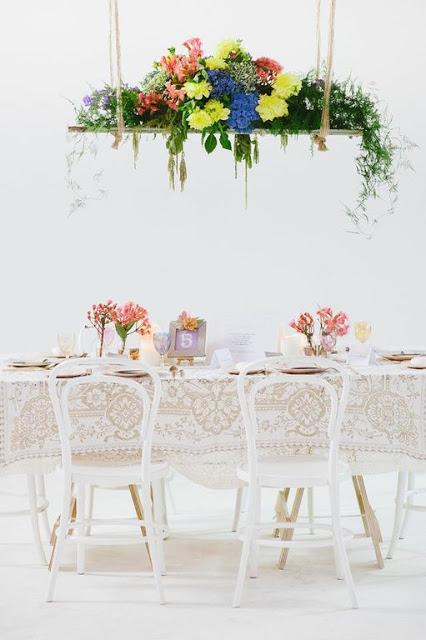 pic source One Fine Day 
Having organised events for a number of years now and  loving something different injected into those events, I love something that get's my creative juices flowing!!!, get's me inspired, get's me wanting to make and craft things,   is whimisical and loving something that makes you sigh a deep beautiful sigh at the sublime creativity  - I absolutely love 
One Fine Day 
and I am very excited as One Fine Day is coming to Melbourne to the beautiful Abbotsford Convent on the 25th of August, 2013.
"One Fine Day is a refreshing alternative to the traditional Bridal Fair, handpicked sought after wedding vendors in the wedding field"
I love seeing inspirational styling or a beautiful table, something a bit creative it really excites me!  (can't you tell)  I think I have said that above! something that is crafted cleverly and creativitely.... Little Big HQ was for the first years in a creative hub of a building with Ink and Spindle, Ask Alice and Many Square Meters, also Australia Ballet props were always being built next door - some amazing props, so it was a very creative vibe, we have moved to Brunswick around the corner from Pope Joan and the Brunswick Mess Hall to a bigger space for all my party props and goods! (no I am not a hoarder :)  and also in the creative meccah so I love getting inspired on a daily basis with fantastic visual creativity, you walk in to both places above and you sigh with some incredible creativity injected into the spaces and One Fine Day sure is one of those spaces and is a beautiful fair!
Have a look at some of the photos of the Sydney Fair...I can't wait to soak in the creativity of the Melbourne Fair on the 25  August, 2013...read about it here.. For those peeps who  love styling and who are married already!  I think this is still a delicious excuse to come to a fair as the vendors who are there come up with some amazing and creative styling and event ideas.. not to mention the yummy food on hand.
Please visit their site to see more delicious photos of the Sydney Fair held in February.  Also a tip I would follow their instagram and Facebook page...great ideas! NB. All photos from One Fine Day.
Louisa xx