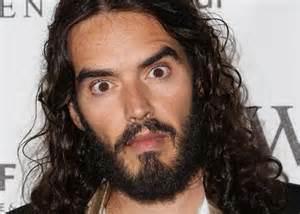 NYDailyNews: The revolution may not be televised, but it will be explained by Russell Brand.
The British comedian, actor, and former husband of Katy Perry sold a book to Century publishing about his views on politics.
"People keep asking me how The Revolution will work," Brand said in a statement. "Well in this book, I'm going to explain it. Having accrued the greatest wisdom known to man (by conducting interviews, watching DVDs, reading books, thinking and looking at the sky) I am not able to put in a simple, accessible book(y wook) the solution to internal and external turmoil. And about time, too."
Brand has been vocal about his criticism of politicians. An interview Brand did with the BBC's Jeremy Paxman went viral last October after Brand expressed his contempt for the current political system, and why he doesn't vote.
"It not that I'm not voting out of apathy, I'm not voting out of absolute indifference, and weariness, and exhaustion rom the lies, treachery, deceit of the political class that has been going on for generations now and has now reached a fever pitch, where we have a disenfranchised, disillusioned, despondent underclass that (is) not being represented by that political system," Brand said. "So voting for it is tacit complicity with that system."
The book is due out this fall. It will be Brand's third, coming on the heels o his two memoirs "My Booky Wook" and "Booky Wook 2: This Time It's Personal."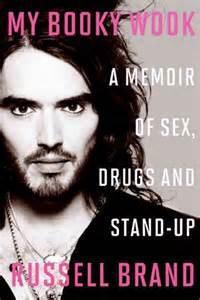 Wonder if Brand will donate his profits from his book? After all, last year he called for a  "socialist egalitarian system" involving a "massive redistribution of wealth", "heavy taxation of corporations", and adds that we must address the problem of "profits". I highly doubt it…after all, he's kept plenty of profits to the tune of $15 million.
DCG