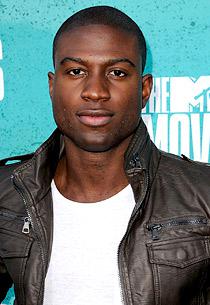 Once Upon a Time has cast Teen Wolf's Sinqua Walls as its Sir Lancelot, TVGuide.com has confirmed.
As first reported by TVLine, the ABC fantasy drama will introduce Lancelot as a "sword for hire with nothing to lose." Although he was once a proud member of King Arthur's Round Table, he has since been banished, tearing him away from his true love. According to the site, the actor will appear in at least two episodes.
Sir Lancelot is one of several famous characters being introduced this season. Other include Mulan and Princess Aurora.