Nov 11, 2013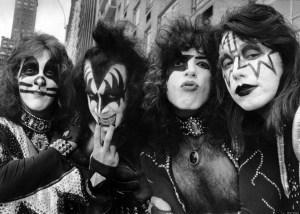 Photo of the female quartet taken during Doctor Love tour.
Photo: http://www.huffingtonpost.com/
On this day in Pop Culture History, KISS - the self-proclaimed biggest band in the world – propelled to the top of the rock charts, going platinum with their album Destroyer.
Another equally notable event on this day worth mentioning:  Some kid in China farted.
The immense popularity of this once controversial glam-rock quartet that caused nationwide activist-led boycotts at one time, still remains a mystery to this day.
Soon after the first images of these gothic ladies with stars painted on their eyes rolled off the presses, a small group of pop culture scientists hired by the Carter Administration began a series of publicly-funded projects to study the band.
Many of the studies ended during the mid-eighties – determining that the band's image: a combination of football player, drag queen, and clown, but with more blood and shit – might potentially prove harmful to the country's then impressionable youth.
An unofficial eyewitness account was later uncovered, claiming that lead singer and bassist, Gene Simmons, expelled his bloody tongue from the stage during the Dr. Love tour and licked a fan to death who was seated in the nosebleed section of the stadium.  No charges were filed against Simmons for the incident, and officials state that the victim's family received autographed Simmons merchandise in exchange for the incident.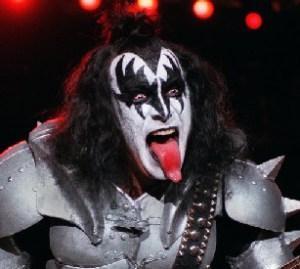 Candid Fan Photo of the Tounge Death Incident
Photo: http://web.gk12.net/
A member not part of the Kiss antagonist group, Mark Wrepchynski -  certified Fargo oil technician and affiliate of the Kiss Army – voiced strongly his support for the band, claiming that, "Kiss is the baddest mother [expletive] band on the planet, dude."
Wrepchynski's convictions prove common among the nation's middle-aged, blue collar, Caucasian demographic, with recent poll studies showing that one in every two U.S. garage mechanics hold membership status within the Kiss Army.
Among Army members polled, only three admit to having never posed as a band member on Halloween due to medical reasoning.
When asked about the benefits of membership, Wrepchynski would only reveal that, "group members received monthly update letters, stick-on tattoos, and coffee coupons," courtesy of the band's promotions and marketing affiliate.

Chowderhead
L.A.P. Unassociated Press