On the 6th day of Christmas, we will discuss a little indoor gardening. There are many folks that want.....no, scratch that.......NEED to garden all year long! Sadly, if you live in parts of the north, you may get one good week of gardening a year. (I am, of course, joking)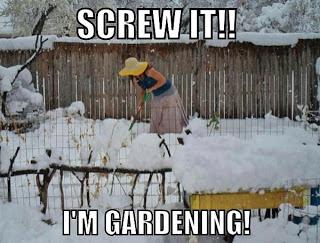 Today's gift ideas are for those that LOVE herbs, want to do more year-round gardening, or perhaps, can't get outside to garden anymore and truly miss it.
     Indoor Garden Kits are lots of fun and can even be educational for those kids and grandkids that want to learn more.
     (As I have mentioned before, these are Amazon affiliate links, I do make a small percentage off of them.) I have also actually tested all of these out and wrote a review ARTICLE on them.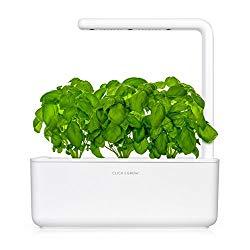 #1-Click and Grow Smart Garden- Love gardening but your space is limited? Get yourself this self-watering garden. Ideal for indoor use, either on the kitchen counter, window or living room. Place it anywhere you want and grow your favorite plants and herbs all year long!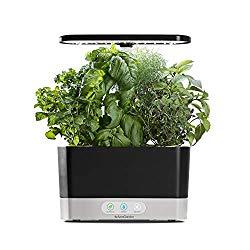 #2- AeroGarden Harvest- Grows Naturally in Water, 5X Faster Than Soil.
Save yourself the hassle and mess of growing indoors with soil. You'll use less water and your plants will grow faster, getting everything they need from the water and plant food in your AeroGarden.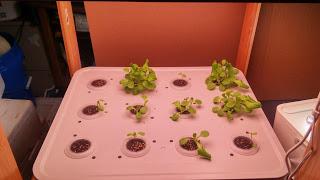 This was Buttercrunch lettuce after only 10 days in this thing.
#3- Ideer Life-Indoor Gardening Kit Hydroponics Growing System Kit w/Natural Bamboo Frame- If you go and read the Review Article that I wrote, this was going to be a link to my favorite one. Sadly, everywhere I looked they are temporarily unavailable. Keep checking the link from the article, hopefully they will have it back in stock soon!
     There you go, no geese a-laying, though the last item is a big Goose Egg for right now. Reminds me of the Cabbage Patch Dolls from the '80s
     As always I am available to answer any questions, please e-mail me at [email protected] or .net.
You can also follow me on FACEBOOK or check out my WEBSITE
Merry Christmas, Happy Holidays!
Happy Growing!
Darren