This time last year, I was frantically packing last minute post-exams ready to embark on what would be the three best months of my life. Europe beckoned, as it does to so many Australians, and I answered the call. Fifteen countries later, I was ready to return worn out but ecstatic. Now, it's time to pass the torch. Again June comes around, again Melbourne's weather turns and again half of my friends jump on a plane in hopes of warmer horizons. This year was no different. Something you notice about traveling Europe is that, despite the incredible cuisines, no one quite does breakfast like Melbourne. No where else would you queue on a Saturday morning to gobble poached eggs with endless lattes. So what could be a more perfect farewell to the breakfast capital? Breakfast, of course.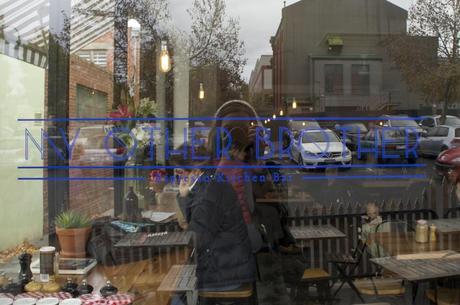 My Other Brother
586 Burke Rd Camberwell
9804 0155

As Jess and Luke were preparing for their four month adventure, I nabbed their final piece of free time and dragged them over to My Other Brother, a nearby cafe who's existence evaded my knowledge for longer than I care to say. Related to 'My Annoying Brother' of Fitzroy, the cafe nestles itself behind the shopping strip in the car park in an unassuming fashion.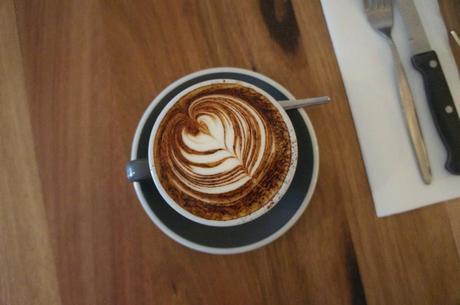 The interior is modern and sizeable, with plenty of private and communal space to move. The color scheme heavily features dark greys, whites and mid-blues: the most notable of which being the majestic coffee machine. Speaking of coffee, the blend is the house's own and aptly named Moody Sister with coffee snobs pleased by a plethora of options; filter, cold drip and v60 all make an appearance. This is definitely a family affair. It's not all coffee, though, and, perhaps in protest to the popular jar trend, the milkshakes come served in steins.
Menu-wise, a favourites meets invention attitude provides plenty of options; the ubiquitous acai bowl vs the truffle and feta scramble tempt both the angel and devil on your shoulder. Despite so many great options, my friends are creatures of habit and couldn't go past the breakfast burger.
Three picture perfect burgers found their place on our table, overflowing with those favorite breakfast goodies: bacon, egg, potato rosti, chorizo, cheese, mushroom and relish. That's right; it's got everything. Some of my party complained that it needed a meat pattie while others thought it was better without. I withhold judgment. It sure did look impressive though.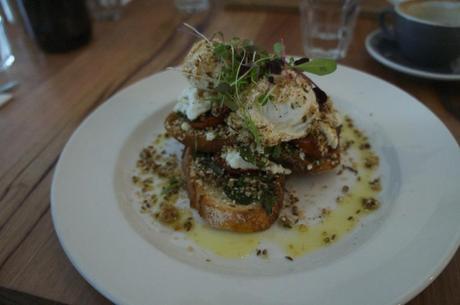 I went a bit more original, opting for the dukkah eggs and was impressed before I'd even popped a forkful in my mouth. Pastel colours and playful textures please the aesthetics not to mention the flavours. Crunchy spiced dukkah and silky soft goats cheese top perfect eggs with roasted tomatoes bursting with juices, perfectly complemented by plenty of fragrant basil. Dukkah eggs are appearing on menus all over the place but these have to be my favorite to date.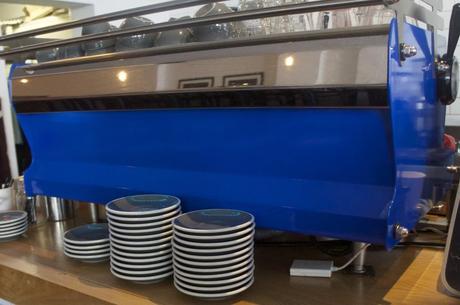 I had my curiosities about My Other Brother. Internet reviews weren't necessarily kind but all anecdotal evidence suggested otherwise. Never one to let a poor review get in my way, I'm glad I visited and would be very happy to head back. Be warned, attempt on a Sunday and you may be fending off Camberwell Market crowds as they hope to fuel their bargain-hunting. Make sure you have a look at their muffins at the front counter too. They're as big as my head!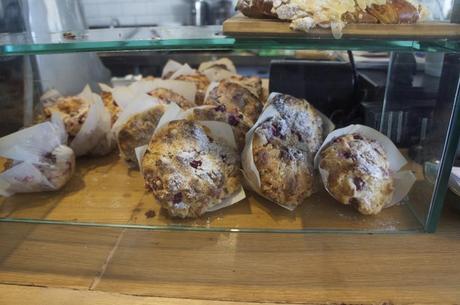 What could be a better Melbourne send off than brioche buns and poached eggs in a modern fit out with the Synesso as the star. To my dear friends, have the most incredible time. Take risks, spend money on silly things, try everything and live in the moment. You will never forget this time in your life; this kind of freedom. I'll miss you and look forward to endless stories, hopefully over a similar such breakfast.