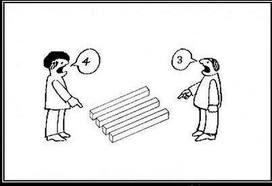 I didn't mention this earlier in the week, but some impulse (which may turn out to be one of the lesser angels of my nature) impels me to point it out now:
This past Sunday, I agreed with Chris Morley's assessment of the recent statement made by Archbishop Gregory Aymond of New Orleans to Time about how his predecessor treated victims of the UpStairs Lounge fire in New Orleans as "weasel words." I noted that Chris was absolutely correct to point out that Aymond never even mentioned the central problem of Philip Hannan's response to the New Orleans, the B-U-R-I-A-L problem.
Aymond's apology is virtually useless, because it does not even acknowledge that Catholic pastors in New Orleans refused to bury the victims of the fire, and that it has long been believed and continues to be believed that, in acting this way, they were following orders from Hannan.
And here's what I want to mention now: either on the same day that I published my reflections on Aymond's statement to Time or on the following day, Francis DeBernardo published a very positive tribute to Aymond for his apology at the New Ways Ministry blog. And on June 25, Dennis Coday linked to DeBernardo's tribute in his National Catholic Reporter "Morning Briefing" column, stating that the Catholic church has come a long way in 40 years, as Aymond's apology illustrates.
Unfortunately, Francis BeBernardo's tribute to Archbishop Aymond mentions the all-important B-U-R-I-A-L word no more than Aymond's apology does (except by linking to a news story which implies that the problem was the refusal of memorial services for the dead). And so I'm left wondering what we're praising Aymond for. For ignoring the fact that, 40 years ago, Catholic priests in a heavily Catholic city could refuse to bury the dead, because those who died in this fire happened to have died at a gay bar?
This may sound petty. As I mull over this series of interconnected postings (they're interconnected in mind, if not in fact), though, I can't help thinking about the serious shortcomings of too much Catholic discourse about gay and lesbian issues and gay and lesbian people, and about most anything at all in the real world. Too much Catholic officialspeak, even from organizations advocating for LGBT rights, is so deferential to members of the Catholic hierarchy, so eager to do obeisance for any crumb that falls from the hierarchical table, that it glosses over the truth about issues the hierarchy bungle, disguise, lie about, and present to the world via spin-doctored media statements.
To my way of thinking, NCR has long been disappointing in this regard. But so have many of the heavy-hitter pro-gay ministry groups in the Catholic church, which appear either disinterested in the testimony of real-life Catholics savaged by the institutional church when that testimony challenges easy Catholic verities on which these groups rely to maintain their Catholic cred, or who actively suppress and marginalize those offering such testimony.
Maybe this story turns on the fact that I know Aymond personally. I'm not sure either Dennis Coday or Francis DeBernardo have that personal connection or history. Maybe they do . . . .
And maybe this story turns on the fact that I live in the hinterlands and am a nobody, and my testimony should be discounted for that reason. People with more institutional affiliation than I have--often, due to where they live and with whom they rub shoulders in circles of influence--clearly have a different optic on our church than I do.