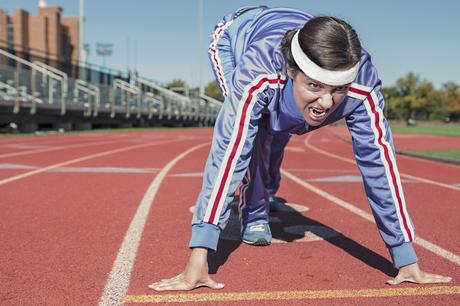 The Olympics has inspired millions of Brits to watch sports they have never watched before, according to new research.
From boxing to badminton, BMX to netball, in the past year 60 per cent of UK adults have watched a sport they hadn't seen previously.
Fencing is the sport most people have viewed for the first time, followed by BMX racing and archery - while dressage was also popular among women.
While 30 per cent of respondents have gone one step further and been inspired to actively participate in a completely new sport after seeing it on TV.
Commissioned by Sky Sports, the research of 2,000 UK adults explored their viewing trends and interest in sport ahead of the launch of a brand new channel.
Sky Sports Mix will show 26 different sports in its first month, with everything from BMX to cricket available to every Sky TV customer - millions more people - at no extra cost.
Sky Sports Managing Director Barney Francis said: "More and more people are being inspired to watch new sport this year.
"The Olympics has been the culmination of a magical sporting year where people have been inspired to sample new sports from netball to BMX racing to badminton.
"Announced to Sky customers in March, this week sees the launch of Sky Sports Mix which will provide all those fans of new sports even more opportunity to try something new.
"A brand new channel for all Sky TV customers it will bring the magic of sport to life to millions more people. With 26 different sports in the first month there is something for everyone."
The average family will watch almost five hours of sport every week - with three quarters of people saying they like to watch a variety of sports.
Of those polled, 83 per cent said they typically watch their favourite sports on TV with their families.
The Olympics appears to have whetted viewer's appetites for sport with seven in 10 saying it had inspired them to watch more than they had done previously.
While 28 per cent of people said they had watched more sport after seeing posts on social media.
Most respondents use social media such as Twitter and Facebook to find out the latest scores and final results of their favourite teams or sportsmen and women, although a fifth use it for football transfer gossip.
Nine in 10 people typically watch sports on TV, although 19 per cent also watch events on their laptop and 17 per cent like to use their tablets.
On average, Brits watch sports at around 6pm in the evening - with Saturday the most popular day to watch the latest event.
Around half of those polled said they have encouraged someone else to try out a particular sport for the first time.
Sky Sports Mix launches at 12.30pm today (Wednesday 24 August) with the first live sport on the channel seeing England v Pakistan in a one day international at the Rose Bowl. Nasser Hussain will lead a masterclass in batting with a local school prior to the live coverage.