In the rocks of an ancient lakebed in what is now central China, Scientists discovered the fossilised remains of a primitive primate. It has now been shown, after exhaustive analysis, that this is one of the oldest records of primate remains in existence.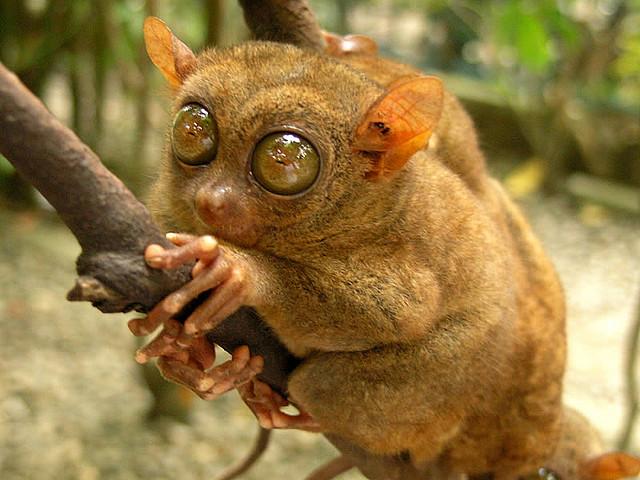 Image courtesy of Roberto Verzo
The fossil record has many gaps. Our understanding of the evolutionary development of species is often laced with speculation as the odds of an organisms being preserved over time until they are fossilised are very slim. For this reason, invertebrates; due to their lack of skeletal structure, birds; due to their lightweight bones and small mammals are often underrepresented in the catalog of historical findings. This specimen was, for a small mammal, remarkably well preserved. Both hind limbs and the vertebrae of the tail and lower back are almost complete. With the aid of the European Synchrotron Radiation Facility in Grenoble, scientists were even able to digitally reconstruct the fragments of skull-giving a rare insight in to what the primate may have looked like.
The fossil remains of this primate have now been classified as Archicebus achilles - most likely a small predecessor to the Tarsiers, which are small nocturnal primates found in south East Asia. They were found it what was historically, a tropical forest and scientists estimate its age at around 55 millions years. From this specimen, scientists hope to uncover more information about the evolution of our primate ancestors and when they first came in to existence.
A. achilles branches away from the genetic lineage of simian primates (anthropoid or higher apes, including humans) just before Tarsiers evolved and it was found to be far smaller than any living primate alive today. Despite the close genetic lineage, they did not share the huge eye size found in Tarsiers which allow them to hunt at night, so A. achilles was probably diurnal.
"What this new fossil is telling us is that the common ancestor of tarsiers and anthropoids really was a hybrid," Christopher Beard, one of the co-authors on the original paper in Nature explains. "It would not have been in any way completely monkey-like, but it certainly wasn't completely tarsier-like, either. It had certain features of both lineages already present."
This discovery also adds weight to the once ridiculed theory of primates evolving in Asia, not Africa. More research is to be undertaken on this single specimen, but as yet there are no closely related fossil examples to compare it to. To draw firm conclusions about the position of A. Achilles on our family tree and the evolution of the primates, fossils of the same or similar species will have to be unearthed.
For more information on this story see nature.com
By Emma Gardner