Simple healthier Southern custard pie.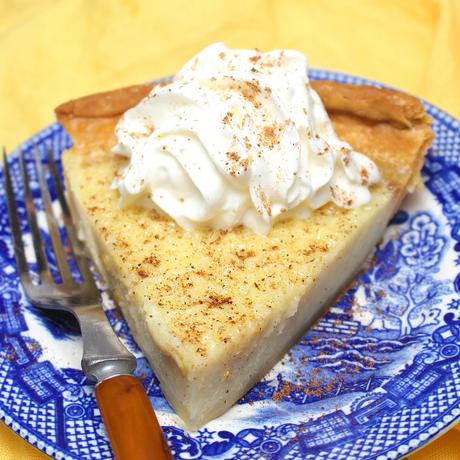 Old-Fashioned Buttermilk Pie
#SouthernSaturdays
by Sue Lau | Palatable Pastime
I have always enjoyed a good custard pie, and among them, the buttermilk pie generally has a nice lightly tart flavor that brighten against the sweetness, but as far as healthy desserts go, the sugar and butter are fairly high.
I was actually pleasantly surprised to see how well this pie turned out, especially when the butter and sugar amounts clock in at only half the usual. It is surprising really, as most people think that to eat even a little bit healthier means a loss of good flavor or avoiding some of our favorite foods.
This week's Southern Saturdays has given us an opportunity to sample Southern recipes from selected cookbooks with this week's offering being from Lighten Up Y'all by Virginia Willis.
To see all recipes being made in this weeks lineup, click the link below to view: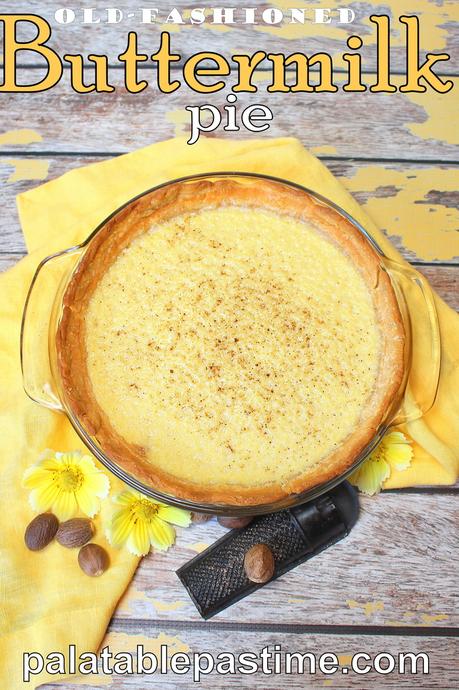 This pie has simple ingredients as you can see below:
Ingredients:
3/4 cup sugar
3 tablespoons all-purpose flour
pinch sea salt
1 cup buttermilk
3 large pastured organic eggs
1/4 cup unsalted butter, melted
1 teaspoon vanilla paste or extract
1/4 teaspoon freshly grated nutmeg
1 single layer pie crust, partially blind-baked
strips of aluminum foil and pie weights
Filling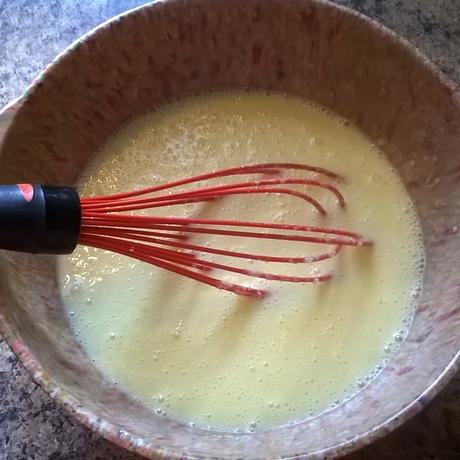 Dough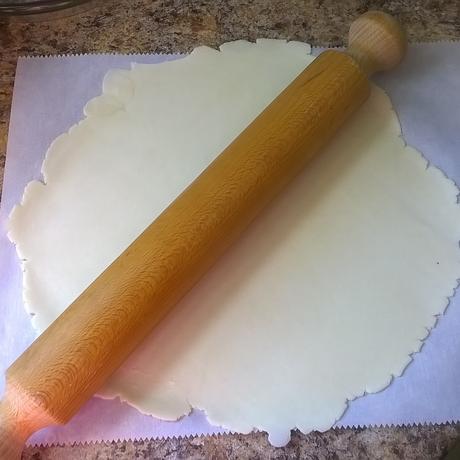 Ingredients are mixed and baked in a par-baked pie crust, which makes the bottom crispier and flakier than if one had not. Virginia Willis recommends her yogurt pie crust, but I used a crust I had frozen (to be thrifty and use it up) and it was fine, so if you have a favorite recipe from your aunt, your set, but Virginia makes sure you have a recipe for crust in this book.
Crust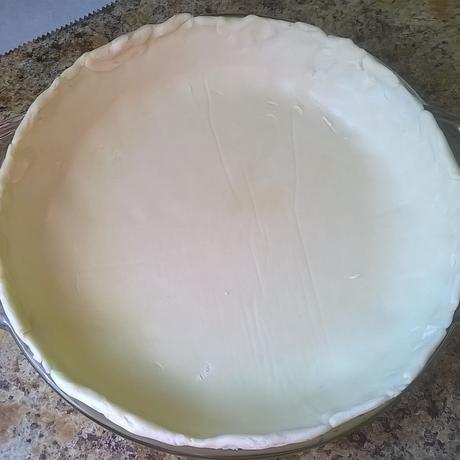 Par Baking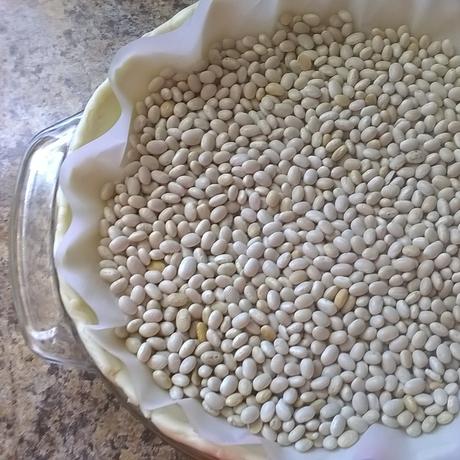 While not reviewing the book outright, there were a number of different recipes I was interested in, so if the book stays in the group long enough, I am sure I will try several. Follow Southern Saturdays and you may end up seeing quite a lot!
Par Baked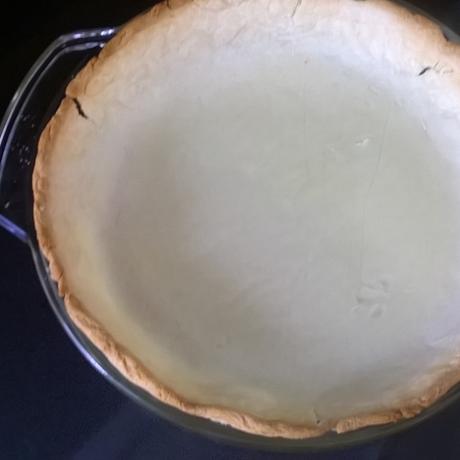 Filled and Edges Wrapped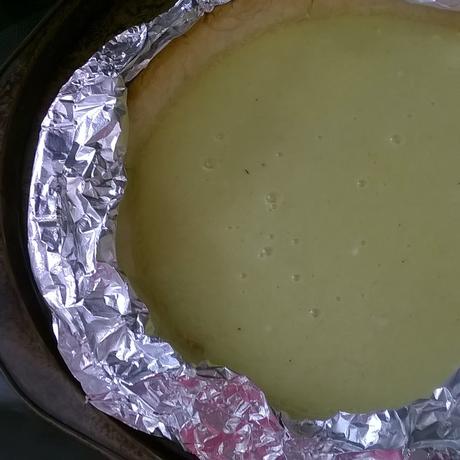 I don't share the full recipe here but if you are interested, it is for sale in many bookstores or you can opt to preview it in your public library.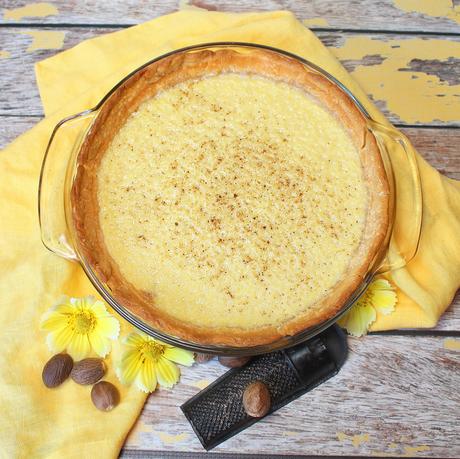 You might also like:
Can't Find a Recipe? | Help
Recipe Index A-M | Recipe Index N-Z | Home