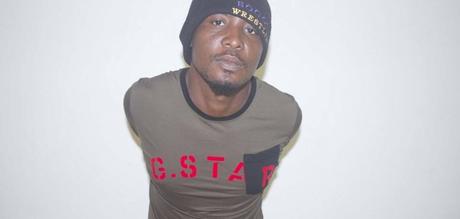 Ghanaian recording artiste, Okomfour Kwadee is ready to release the his maiden
music video after his comeback today, 30th November, 2018.
Jerry Anaba as he is known in private announced his comeback into the music scene
after a hiatus few months ago.
The video is however for his song 'Gye Wani'.
Check Also:http://www.ghafla.com/gh/photos-from-afrima-2018/
'Gye Wani' is among his four singles released earlier.
Directed by Enchill, the music video is a blend of contemporary and indigenous visuals
to suit his loyal fans and new patrons.
The rapper took to Instagram to let his fans in on the release of the video.
To whom much is given much is expected, The journey is far from over. To all who contributed to the success of my first video shoot since my comeback I say "MEDAASE,"

reads his post.
Meanwhile, Kwade3 has released four singles, 'Gye Wani', 'Bust Up',
'Me Bototum Ay3 Ma', among others, off his upcoming album.
He's also the author of timeless hiplife joints such as 'Aboro ne Bayie', 'Ataa Adwoa',
'Ka Wo Nan To So,'
Post below;