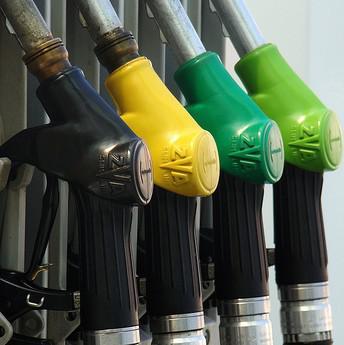 Iran, Nigeria unrest to trigger global oil shock? Photo credit: Jose Carlos Norte
It's been a harrowing week for anyone worried about the future of oil, as geopolitical struggles and increased demand threatened to drive oil prices up. Though the price of oil appeared to steady by Friday, the AFP reported, the market remains jittery: Oil headed for its biggest decline in a month, Bloomberg reported, and analysts cautioned that higher oil prices in 2012 were likely.
Is it time to be worried – and to buy a Prius?
Nigeria. Nigeria, a key oil supplier to the US, Europe and Asia, has been embroiled in a nationwide strike since Monday, after the government refused to reinstate a fuel subsidy that kept petrol prices low for Nigerians. Since the subsidy ended, fuel prices have doubled and now, the oil and gas workers union are threatening to shut down all production starting Sunday, January 15. "Industry officials doubted unions would be able to stop crude exports completely because much of production is automated and Nigeria has crude stored in reserves, but even a minor outage could have a significant impact on the economy," reported The Telegraph. The potential shutdown pushed global oil prices up on Thursday, but President Goodluck Jonathan showed no signs of backing down. Talks between Jonathan and the unions are expected to resume on Saturday, Reuters reported.
Iran. Iran, another key supplier of the world's crude, is all over the place: Oil prices rose this week on Tehran's threat to close the Straight of Horumz, through which one-sixth of the world's oil passes. But at the same time, the US has been agitating for an embargo on Iranian oil, in an effort to convince Tehran's recalcitrant regime to give up its nuclear ambitions. That would also push the price of oil up significantly: Rick Newman, writing at US News & World Report, warned that Americans could be paying as much as $5 a gallon should Iran be prevented from selling its oil. The EU, however, has signaled that it is planning on delaying an embargo on Iranian crude for six months, and Japan continues to delay its decision over whether to join the US. While oil prices crept back down on the news, as, Sarah Kent at Dow Jones Newswire reported, the market was able to "temporarily move away from geopolitics", uncertainty reigned and "crude futures were mixed in choppy trade" on Friday.
And now? What happens now is anyone's guess: "This high volatility is an expression of uncertainty about price prospects," said Commerzbank in a note, according to Dow Jones.