Terrell better brush up on Obama's pot-smoking guide.
Devon Terrell aka "Barry"
The story of a young Barack Obama trying to find his way in 1981 New York City has found its two leads. Devon Terrell and Anya Taylor-Joy, the star of the hit horror movie The Witch, will star in Barry, an indie drama being directed by Vikram Gandhi, a Vice correspondent who made the documentary Kumare. Black Bear Pictures is producing with Cinetic Media. The movie is expected to begin shooting in April.
According to the Hollywood Reporter, Barry explores the time when Obama was a college student in New York City and forged key relationships, including with a fellow student (Taylor-Joy).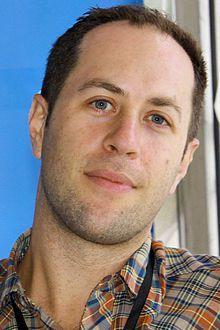 Author Adam Mansbach
The script was written by Adam Mansbach, the author perhaps best known for the adult children's book Go the F*** to Sleep. He also tackled race with his novel Angry Black White Boy (which according to Amazon, is "the first great race novel of the twenty-first century, an incendiary and ruthlessly funny satire about violence, pop culture, and American identity").
Black Bear's Teddy Schwarzman and Ben Stillman are producing the pic along with Cinetic's Dana O'Keefe as well as Gandhi.
Barry is the second young-Obama tale making its way to the big screen. Southside With You, a film about the early years of Obama's relationship with first lady Michelle Obama, premiered in January at the Sundance Film Festival. Miramax and Roadside acquired the project, which stars Parker Sawyers and Tika Sumpter as Barack and Michelle.
DCG