A few months ago ... Fine!  so it was really last year around this time, that I finally started working on redecorating decorating my "master" bedroom.  The first task of course was the major paint job that was about 2 years in the making (there was a thing about a blue wall).  Now the wall color is perfect and I love the focal wall we now have.
We've had a few additions since then, like an entertainment center, and a custom built headboard (which still isn't finished yet).  
The newest addition, however, is pretty major (to me anyway).  For the last few months I've been nursing the idea of cube nightstands.  Don't ask me why, it's just what I saw in my head when I pictured the room.  
I didn't want anything with drawers because I was scared we'd start using them as junk drawers (I couldn't think of anything else we would need to store next to our beds).  So, the cubes seemed to be a perfect blend of minimalism and modern style.  
Here is where my search began"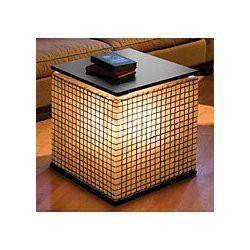 Source: thisnext.com via Feyella on
Pinterest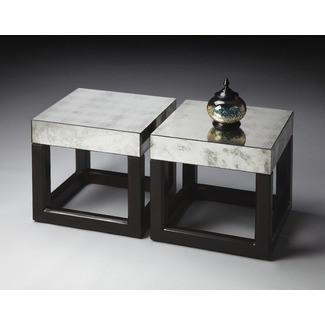 Source:
allcoffeetables.com
via Feyella on
Pinterest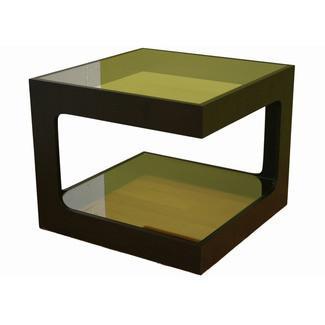 Source:
allcoffeetables.com
via Feyella on Pinterest
But when I saw these, it all came together.  This was exactly what I wanted.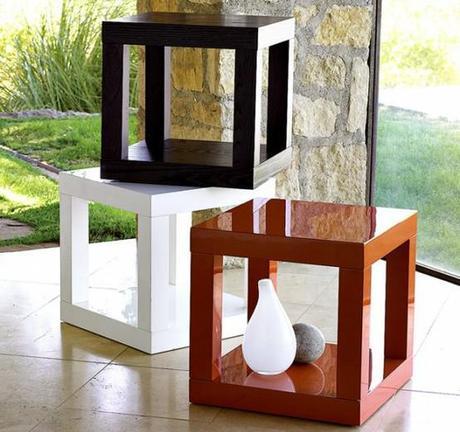 Source:

archithings.com

via

Feyella

on

Pinterest


The only problem was price.  Did I mention I'm on a budget? 




As perfect as these tables were, there was no way I was paying $200+ for one table plus shipping and handling.  It just wasn't happening.  




That's when I started looking for alternatives and fell across this.  I had what I called an epiphany when I saw these.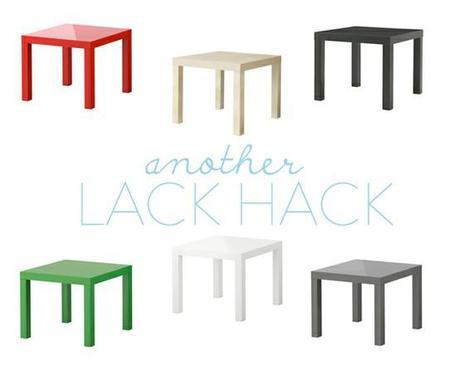 Source: littlegreennotebook.blogspot.com via Feyella on Pinterest


Off to Ikea I went, and this is what happened next:




I bought 4 of the Lack end tables from Ikea and assembled them partially with two diagonal legs only.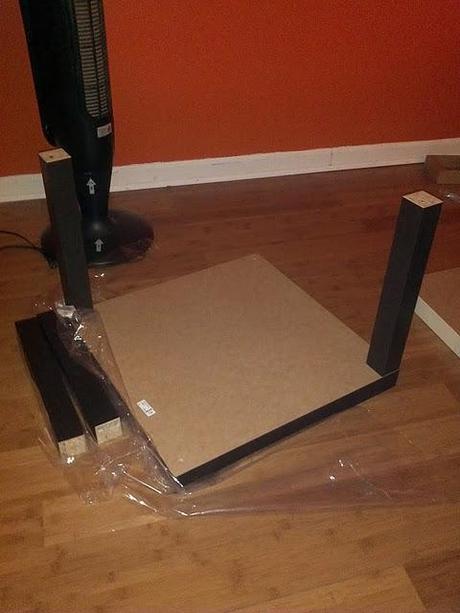 Then I broke out the Gorilla Glue and glued the table together like so: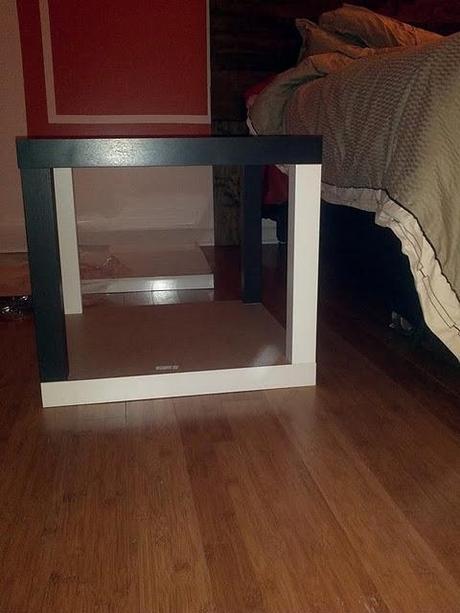 Instant cubes for a fraction of the cost, literally.  With all the materials, my custom contemporary cube nightstands were a whopping $20 a piece.
You're welcome.