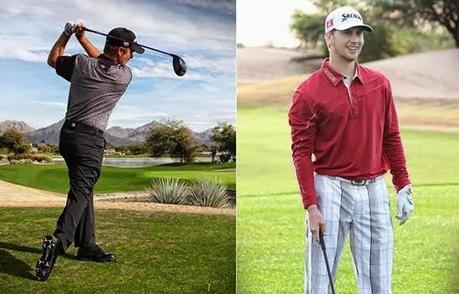 Renowned personalities join the OGIO golf force to sport its popular apparel during the 2014 tournament season
SALT LAKE CITY (January 13, 2014) – Veteran golfers Kevin Streelman and Chris Stroud join Aaron Baddeley and Ben Kohles to expand OGIO's team of PGA players. Streelman and Stroud will wear OGIO's fashionable apparel throughout the 2014 PGA season.
OGIO International's unique fashions and innovative designs, fused with aggressive marketing investments led to rapid growth in the golf industry during the past four years. Adding such prominent golfers to promote OGIO's fast-growing apparel and travel collections is another key initiative to fuel the company's strong brand momentum.
"We specifically recruited Kevin Streelman and Chris Stroud as they are both crowd favorites, both currently ranked in the top 25 in FedExCup points and both poised for breakout seasons on the PGA tour, not to mention their flair for fashion on and off the golf course," commented Tom Gocke, Global VP of OGIO Golf.
"We are excited to now have four top notch PGA golfers which include Aaron Baddeley, Ben Kohles and now Streelman and Stroud, as our brand ambassadors. This reflects OGIO's aggressive strategic plan to again double the size of its golf business unit in the next 3 years."