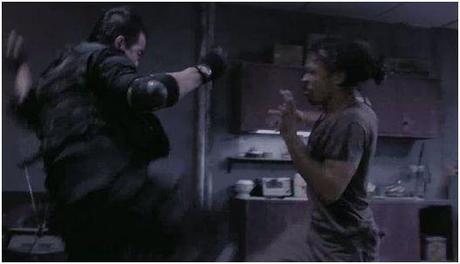 'The Raid: Redemption' is the most talked about action film. Sony Pictures Classics has unveiled the new trailer of the film, which is directed by Gareth Evans and the lead role is essayed by Iko Uwais. The project is produced by Ario Sagantoro, written and edited by Gareth Evans. The film 'The Raid: Redemption'is about 20 elite cops raiding a 30-floor building packed with criminals, inorder to catch a ruthless crime lord. The film takes aim at theatres on March 23rd, 2012.
Watch the trailer for Gareth Evans 'The Raid: Redemption'

Synopsis of the film:
Deep in the heart of Jakarta's slums lies a 30 floored building, which is a safe house for the world's most dangerous killers and gangsters. The apartment block is considered untouchable by even the bravest of police. One early morning, cloaked under the cover of pre-dawn darkness, an elite SWAT Team is tasked with raiding the apartment inorder to take down the drug lord that runs it. But when a chance encounter with a spotter blows their cover and news of their assault reaches the drug lord, the building's lights are cut off and all exits are blocked. Stranded on the 6th floor with no way out, the unit tries to fight their way through the city's worst criminals to survive their mission.