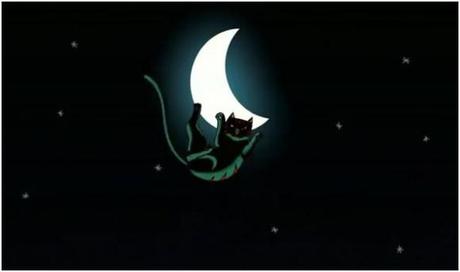 GKIDS have unveiled the official trailer for the animated film A Cat in Paris. The film is directed by Jean-Loup Felicioli and Alain Gagnol. Jacques-Rémy Girerd and Alain Gagnol have scripted the project.

A Cat in Paris is a family drama and stars Marcia Gay Harden, Anjelica Huston and Matthew Modine. The film aims to hit theatres on 1st June, 2012 (limited).
Here is the official trailer for the film A Cat in Paris.
Plot Summary:
Dino is a pet cat that leads a double life. By day he lives with Zoe, a little mute girl whose mother, Jeanne, is a detective in the Parisian police force. But at night he sneaks out the window to work with Nico–a slinky cat burglar with a big heart, whose fluid movements are poetry in motion–as he evades captors and slips and swishes from rooftop to rooftop across the Paris skyline. The cat's two worlds collide when young Zoe decides to follow Dino on his nocturnal adventures–and falls into the hands of Victor Costa, a blustery gangster planning the theft of a rare statue. Now cat and cat burglar must team up to save Zoe from the bumbling thieves, leading to a thrilling acrobatic finale on top of Notre Dame.