Thailand is absolutely full of hidden gems, from charming provincial towns to areas of outstanding beauty that barely see any international tourists. These hidden destinations have a lot to offer to the more intrepid traveler who wants more out of a tropical holiday other than lying on a beach bed or sipping cocktails by the hotel pool. In this blog, I will cover 4 destinations I have visited myself that are devoid of the usual tourists and all that surrounds the industry in Thailand.
All destinations can be visited independently, by either car, taxi or local transport. If you would like to travel in a bit more comfort, there are bespoke Thailand luxury guided tours that you can arrange for yourself or your group.  Without further ado, let's have a look at 4 destinations that may change your mind about what constitutes a holiday in Thailand.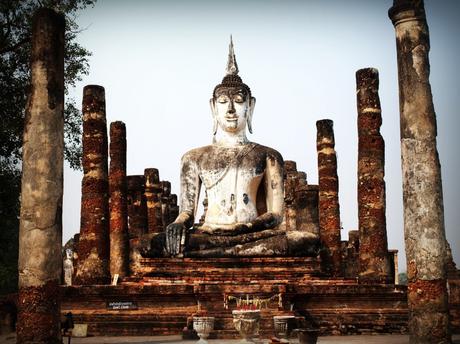 Far Western Thailand – Tak Province
Bordering Myanmar, Tak province in western Thailand is a melting pot of cultures, cuisine and religions. Some parts this province, have a distinctly un-Thai feel about them and are fascinating in their own right. Being so close to Myanmar there is a large Burmese population here and this is reflected in the local cuisine and the goods on sale at the local markets. Just to add to the mix, this province is also home to many hill tribe people, each with their own unique culture and traditions.
Far East Thailand – Ubon Ratchatani Province
Although containing a relatively modern provincial capital, the further south you travel from Ubon Ratchatani city the more you get off the beaten track. Approximately 3 hours south east of Ubon Ratchatani city, you can visit what is known as the Emerald Triangle. This is where the countries of Laos, Cambodia and Thailand meet and is deeply forested, thus named the 'Emerald Triangle' because of a seemingly never-ending landscape of forest. The culture here is totally different to that of many places in Thailand, this is a region where superstitions are rife and the people unchanged by technological advances elsewhere.
Far Northern Thailand – Chiang Rai Province
Although Chiang Rai city is a reasonably well visited city, the countryside across the province itself is still as pristine as it ever was. With rolling hills, hospitable locals and the infamous Golden Triangle, this province has a lot to offer the more intrepid traveler. In more mountainous areas you can still see hill tribe people going about their daily business using tools and subsistence farming methods that have remained unchanged for hundreds of years.
Far Southern Thailand – Narathiwat
This far southern province borders Malaysia and is the end of the line for Southern Thailand railways. With rubber trees and palm oil plantations as far as the eye can see, this region has a distinct Malaysian feel about. The cuisine and the people are closely related to nearby Malaysian and if you are prepared to take the long trip south you will be richly rewarded. With the majority of people being Muslims, this is not the kind of place you will want to visit if you are looking for all night parties, bars and nightclubs etc.
There you have it, 4 areas in Thailand I have visited that are off the beaten track but each rewarding in their own way. If you visit the regions, I have detailed above you will have a far greater insight into Thailand and the Thai people as a whole as well as escaping the tourist hordes that descend on the more recognised resort areas of Thailand. Happy travels!