The United States is one of three countries that does not guarantee new mothers paid maternity leave. The other two countries are Papua New Guinea and Swaziland.
Women are forced to put their careers and financial future at risk simply because they want to have children. During their pregnancy, they face being fired unfairly or not being able to properly care for themselves. They should not have to worry about making ends meet without paid maternity leave on top of that.
And where do Republicans stand on this outrageous situation?
As Bob Cesca says:
"…Republicans would rather ban abortion, ban contraception and make it super-expensive to be pregnant. Because they care about kids."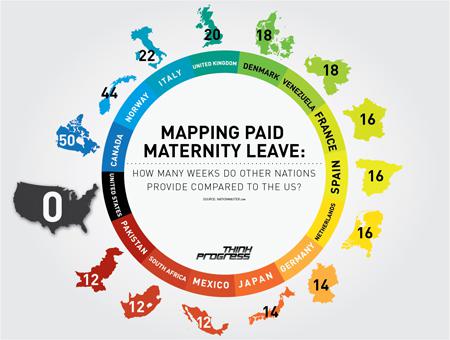 Wouldn't it be better if they supported paid maternity leave as an effort to avoid abortions without making it terribly expensive for working mothers? Don't count on it.