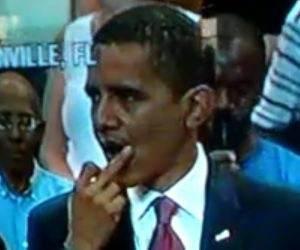 Daily Caller: An Obama administration official traveled to Oklahoma City Saturday to offer words of praise to congregants at the mosque attended by Alton Nolen, the recent Muslim convert who beheaded a co-worker last month.
David Myers, the director of the Department of Homeland Security's Center for Faith-based & Neighborhood Partnerships, spoke at the Greater Islamic Society of Oklahoma City's Eid al-Adha celebration, according to KFOR.
"Your service is a powerful example of the shared roots of the Abrahamic faiths and how our communities can come together in shared peace with dignity and a sense of justice," said Myers, reading from a letter penned by President Barack Obama.
At the DHS center, which falls under the control of FEMA, Myers' job is to "build, sustain and improve effective partnerships between DHS and faith-based and voluntary organizations."
According to KFOR, in the letter Obama thanked the congregation for their community service in the aftermath of a devastating tornado that wrecked havoc in Moore last year.
Myers' special trip was seemingly meant to counteract negative attention the mosque has received following Nolen's gruesome murder of coworker Colleen Hufford.
Wonder if Obama knew of this: "Oklahoma beheader's mosque once led by imam of Boston jihadis' mosque."
"Suhaib Webb, an Imam with ties to former Al Qaeda mastermind Anwar al-Awlaki, had also previously been the leader of the Islamic Society of Greater Oklahoma City, which had been attended by Alton Nolen — the man who on Thursday beheaded a former coworker after recently converting to Islam, Breitbart News has learned. Webb now serves as Imam of the sister organization of the mosque attended by Boston Marathon bombers Dzhokhar and Tamerlan Tsarnaev.
Imam Suhaib Webb has a history of ties to radicalism. FBI surveillance documents found that he was a known confidant of Al Qaeda mastermind Anwar al-Awlaki. Just two days before the September 11, 2001 attacks on America, Webb spoke at a fundraiser with Awlaki with hopes to raise funds for Atlanta-based H. Rap Brown, a man that shot and killed two police officers. The FBI documents also found that "Webb and Awlaki may be associated with the Muslim American Society," which is a group described by the Investigative Project on Terrorism as being "founded as the United States Chapter of the Muslim Brotherhood."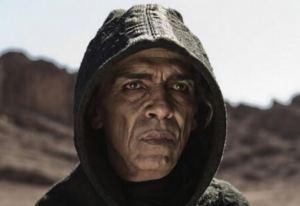 Wouldn't surprise me at all if he did.
DCG