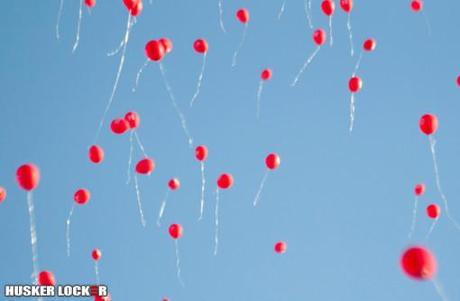 By Brett Baker
I am one of the hundreds of thousands of Huskers fans that happen to live beyond the borders of our great state, but every fall I hear the roar of the crowd and know that I need to get home. The Huskers are playing and I need to be there. This is my story of how I returned home this weekend. The names remain the same; the facts may have been embellished.
Monday:
4:56 PM - First craving for Runza.
5:01 PM - Still craving Runza...Which makes me think of Valentino's. Saturday can't get here soon enough. Decide to go looking for a DeLorean with a Flux Capacitor.
5:04 PM - Abandon search cursing Doc Brown. Surely Doc Sadler is happy to be off the hook for once.
Tuesday:
11:16 PM - Get home from work, randomly wonder which Huskers hat I should wear this weekend. Spent the offseason buying new hats free of the Big 12 taint. Now the question is which one to pack. Red? White? Black? Maybe the plaid? In the end, I decide to go with the Huskers holy trinity of colors. Red, white & black. Three hats. Side note: I'll be in Nebraska for 49 hours.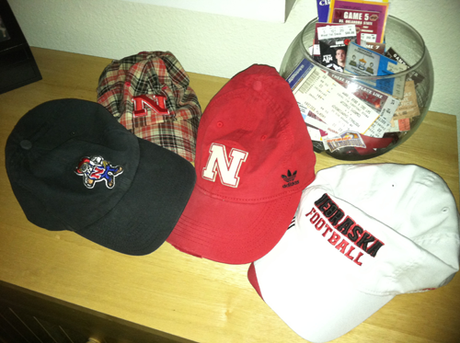 Wednesday:
12:34 PM - Got a package from Eastbay. Validating my commitment to the Huskers, Adidas & getting through the TSA line in short order. Since I hate waiting, and making others wait in in the TSA line, I buy some new red Adidas sport slip-on sandals. Also, screw Nike
.
Thursday:
3:27 PM: Shoes! I wake from a stone cold slumber feeling like an older, fatter version of one of those shoe snobs from those chick flicks like 'Sex In The City' or 'The Devil Wears Prada'. Only my movie would be called 'The Devil Wears Adidas'. The question is: which pair? I have five viable candidates. I may have a problem. Decided to table the decision in favor of more of sleep.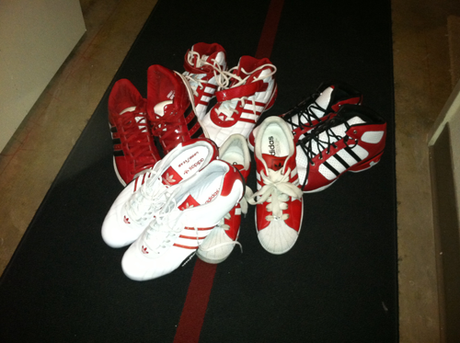 Thursday:
3:34 AM: Can't sleep. MUST MAKE A SHOE DECISION RIGHT NOW! No, I don't know why. Yes, I'm single. After much thought, I go with the newest ones on the shelf. These really cool Adidas/Goodyear driver shoes. They make me feel fast. Like LaVonte David fast. If LaVonte David was a 41-year-old white guy. Finally ready to sleep.
Friday:
7:34 PM: Wondering if Runzas are acceptable breakfast food. Will be in Dallas 24 hours from now. I think my layover might just be long enough to get a cab, find the Big 12 offices and backhand Dan Beebe.
11:16 PM: Work is over! Time to go home and watch Missouri take on Arizona State while packing. I picked ASU with a parlay on Gary Pinkel out-coaching himself.
Saturday:
12:34 AM: He iced his own kicker?!
12:35 AM: TWICE?! Going to enjoy watching Missouri blame Pinkel for their removal from the AAU.
6:00 AM: Wheels up out of Austin. *Little known scientific fact, burnt orange causes cancer...of the soul.
10:26 AM: Wheels down in Omaha. Back in the homeland. **Little known fact, the cure for burnt orange cancer is a healthy dose of Nebraska.
3:15 PM: Hit our first tailgate of the season with my father & daughter in tow. Shockingly the 65-year old psychologist outmaneuvers the 17-year old for the day's first keg stand. Equally as shocking, he drinks a red beer while performing the keg stand, finished, and then rips off his shirt to reveal full body paint. He is the "B" in "Nebraska". I've never been prouder.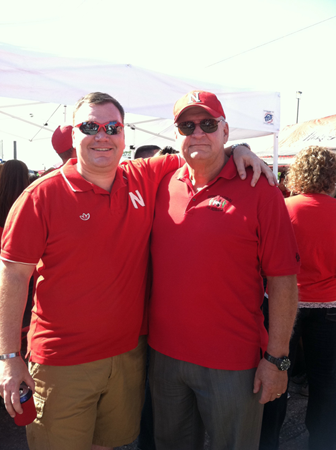 4:30 PM: Made our way into Memorial Stadium. Immediately spot a guy selling Runzas. I eye him like a sailor eyes a Playmate at the Playboy mansion after 24 months at sea.
4:32 PM: Runza in my belly. If it was socially acceptable, I'd smoke a cigarette & promise to call it the next day and I'd actually mean it.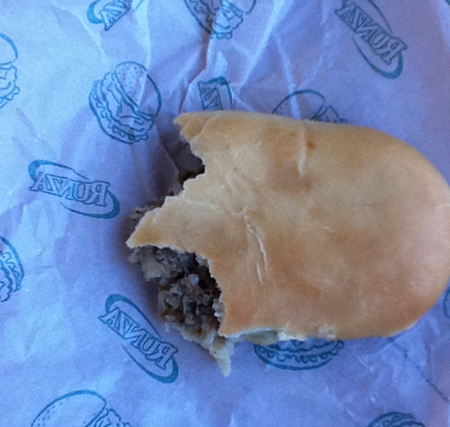 6:07 PM: Kickoff. You can always remember what game day in Memorial Stadium is like, but there is nothing like being there. It's like making love with your clothes on... and with 85,000 people...Pretty sure that's not going to make it into the university's brochure for visiting Big Ten schools. It should, though.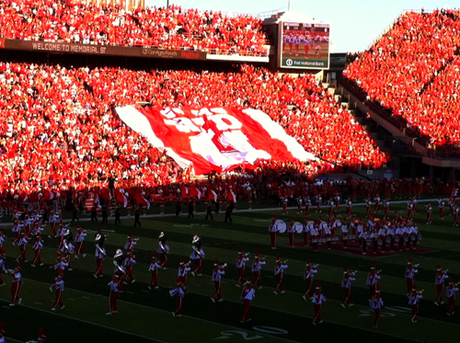 7:38 PM: Halftime. Trailing 17-14 in a thus far painful affair. For the halftime entertainment, I smash my face into the aluminum bleacher.
10:02 PM: Victory! The Huskers win in a fashion that will probably trim three years off of my life. Hopefully they would have been crappy years anyway.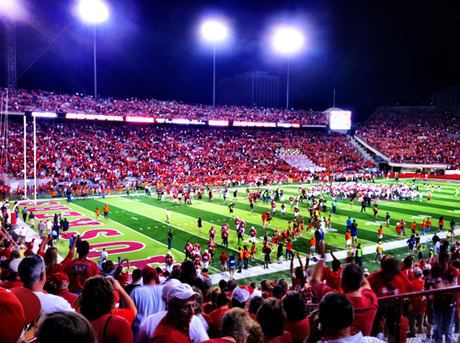 Sunday:
12:16 AM: Drift off to sleep for the first time since Thursday. Slightly worried that Ameer Abdullah will run into my dreams. Side note: wonder what is up with me.
9:33 AM: Family all day. The only thing slightly better than Husker football.
Monday:
11:02 AM: Wheels up out of Omaha, say goodbye to the greatest state in the union and start looking forward to my next trip home...and wondering what shoes I'll wear.
*This is not true.
** This is probably not true, but it does sound true.