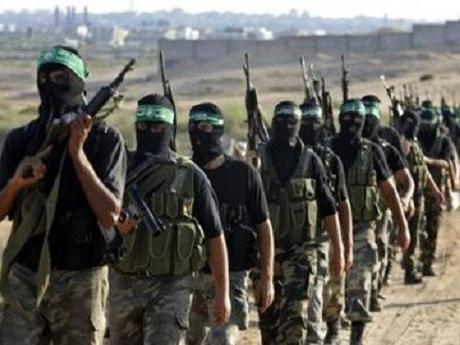 Hamas
On the afternoon of July 26, 2013, President Lucifer took advantage of it being Friday to pull a stunt.
As reported by The Washington Times, citing "national security interests," Obama waived Congress' ban on direct funding of the Palestinian Authority (PA), despite the PA's ties to the terrorist organization Hamas. In so doing, Obama cleared the way for $500 million of U.S. taxpayers' hard-earned dollars to be sent as "aid" to terrorists.
Now comes news that supporters of the brutal Taliban and the terrorist group al-Qaeda in Afghanistan have been getting U.S. military contracts! As my bud, FOTM's Steve, would say: Bring me more duct tape 'cause my head is about to explode.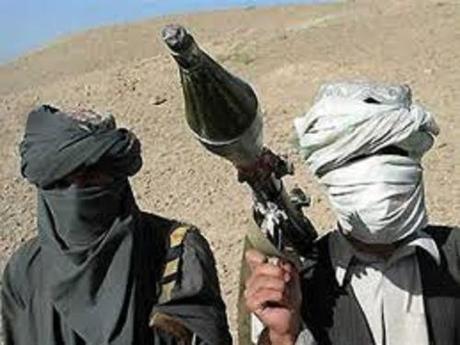 Taliban
Tony Capaccio reports for Bloomberg, July 29, 2013, that Obama administration officials, specifically the U.S. Army Suspension and Debarment Office (ASDO), are citing "due process rights" as a reason not to cancel the military contracts.
Worse still, according to John Sopko, the Special Inspector General for Afghanistan Reconstruction, ASDO has declined to act in 43 such cases, saying "They may be enemies of the United States but that is not enough to keep them from getting government contracts."
In a letter accompanying a 236-page quarterly report to Congress, Sopko said:
"I am deeply troubled that the U.S. military can pursue, attack, and even kill terrorists and their supporters, but that some in the U.S. government believe we cannot prevent these same people from receiving a government contract. There appears to be a growing gap between the policy objectives of Washington and the reality of achieving them in Afghanistan, especially when the government must hire and oversee contractors to perform its mission."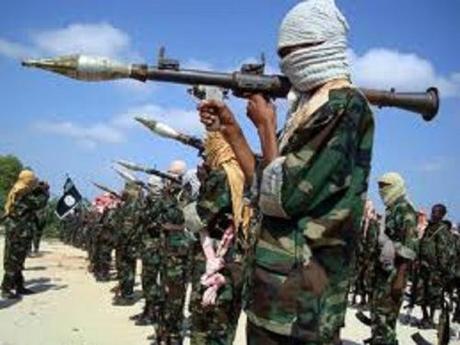 al-Qaeda
According to the report, Sopko's agency "has found it impossible to confirm" the number of contracts awarded in a $32 million program to install barricades, bars or gratings in culverts at about 2,500 Afghan locations to prevent insurgents from placing roadside bombs. The explosives are the biggest killer of U.S. and Afghan troops. In other words –
The military contracts awarded to the Taliban and al-Qaeda include having them undertake installations to prevent the same Taliban and al-Qaeda from placing roadside bombs that kill our troops.
Did you get that?
The U.S. has 60,000 troops in Afghanistan, with plans to reduce the number to 34,000 by next February, although Obama hasn't decided how many to keep in the country after 2014 to train Afghan forces and engage in anti-terrorist missions.
The Obama administration has requested $10.7 billion in Afghanistan's "reconstruction" funding for fiscal 2014 to cover projects from improving local government to building roads and schools. But Sopko expressed pessimism that the U.S. can maintain effective oversight of billions of dollars in reconstruction spending as forces are withdrawn:
"Unless the U.S. government improves its contract-oversight policies and practices, far too much will be wasted. [The policy to create an effective Afghan Army, which has 185,287 troops] will remain hollow unless Washington pays equal attention to proper contracting and procurement activities to sustain those forces."
As of March, 40,315 of the personnel working under Pentagon contracts in Afghanistan, or about 37%, were Afghan locals, according to Sopko's report.
In another report, Sopko said $47 million that the U.S. Agency for International Development has spent on a program to stabilize Afghanistan before U.S. troop withdrawals, hasn't dealt with the sources of instability. An audit showed that after 16 months, none of the agency's essential program objectives have been reached and the money spent has mostly financed workshops and training sessions.
Sopko said: "It's troubling that after 16 months, this program has not issued its first community grant. Rather, it has spent almost $50 million, about a quarter of the total program budget, on conferences, overhead and workshops."
H/t FOTM's WildBillAlaska.
~Eowyn