Dr. Eowyn:
This administration can't make up its mind: After having removed all remaining U.S. battle tanks from Europe 5 months ago, the military is now bringing them back in, transported to Eastern Europe all the way from Fort Hood in Texas.

Meanwhile, on another battle front, the POS admitted in a press conference today that he doesn't have a "strategy" on dealing with ISIS/IS.

God help us.

Originally posted on Consortium of Defense Analysts:
On April 4, 2014, Star and Stripesreported that the Obama administration was moving the remainder of U.S. battle tanks from Germany and, thus, from Europe.
Nearly five months later, the administration is reversing that decision.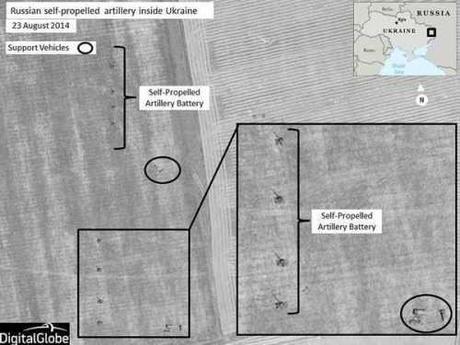 NATO satellite image, taken on August 23, shows Russian artillery units in firing position near Krasnodon, Ukraine.
Joseph Trevithick reports for Medium.com, Aug. 28, 2014, that as the Ukraine crisis deepens — the latest being Russian troops reportedly having crossed the border into Uraine (see satellite image above) — U.S. Army troops from the 1st Cavalry Division are headed for NATO's eastern border bringing Abrams tanks and Bradley fighting vehicles all the way from Fort Hood in Texas.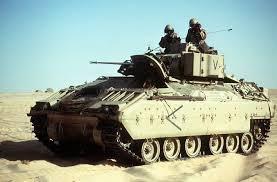 Bradley (armored) Fighting Vehicle
Detachments from 2nd Battalion, 8th Cavalry, a so-called "combined arms battalion" with tanks and fighting vehicles, will spend the next few months training with U.S.'s friends and allies in the region…
View original 215 more words