Best news we've gotten all day.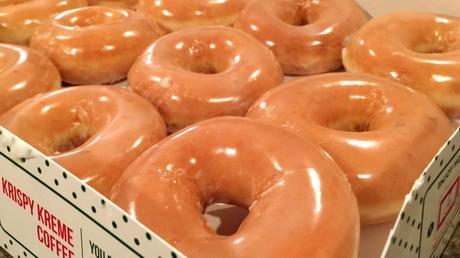 Photo Credit: Inspired Imperfection
Last June, it was announced that Krispy Kreme planned to open eight locations throughout Chicagoland. Today, their plans became a reality when the first was confirmed for Homewood, IL.
The Homewood shop is slated to open in November of this year, and there's sure to be high anticipation from locals. Krispy Kreme is working with development company Chicago Restaurants, LLC to construct all eight of the new Chicago locations, who Vice President of Franchise Patricia Perry says, "will do an outstanding job of bringing the joy of Krispy Kreme to people throughout the area."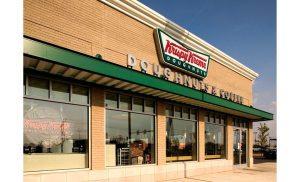 Due to widespread shifts in diets over the past decade since Krispy Kreme's heyday, the company plans to expand and refine their original menu to appeal to today's crowd. The brand still remains highly profitable in other national and international regions.
Found in 1937, the iconic, North Carolina-based company is beloved for its signature glazed, doughy pastries baked hot and fresh, and it's particularly special to the Midwest. Many will remember the gradual closing of various locations throughout the region during the aftermath of the Great Recession. Now, only one location in Elk Grove Village stands in Chicagoland. It'll certainly be met with great welcome upon its exciting return this year.
How stoked are you to have Krispy Kreme back? We can't wait! Share your thoughts below.