NYX cosmetics has recently launched in India and is the talk of the town currently. Initially this brand was available on international sites or in Sephora but luckily they are now accessible through Nykaa.com. Isn't that great?? This brand has good quality makeup stuff with many shades and varieties.
If you have been following our blog, I have already reviewed one of NYX soft matte lip cream in San Paulo , you can check the review here. Today I am going to review another shade from the matte lip cream range called Prague .
The names of these lip shades sound so classy . I am really fond of this range and so after searching for a shade for my skin tone, I chose Prague. Lets see how well it suits me??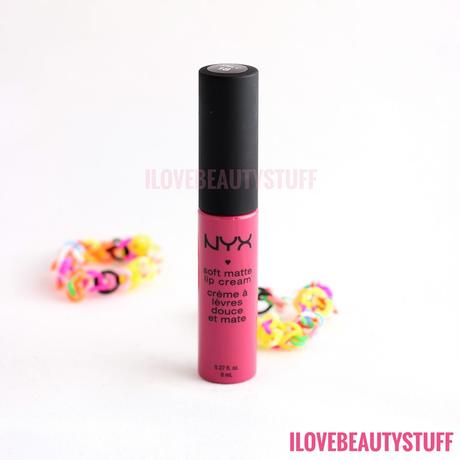 About NYX Soft Matte Lip Cream in Prague:-
Now available in twelve more statement-making shades, our velvety smooth Soft Matte Lip Cream delivers a burst of creamy colour and sets to a stunning matte finish. Surprisingly durable, lightweight and delightfully creamy, it's no wonder this sweetly scented formula is a NYX fan favourite.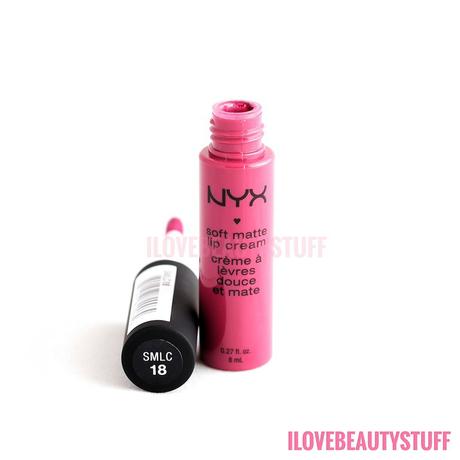 Availability- Available on Nykaa.com.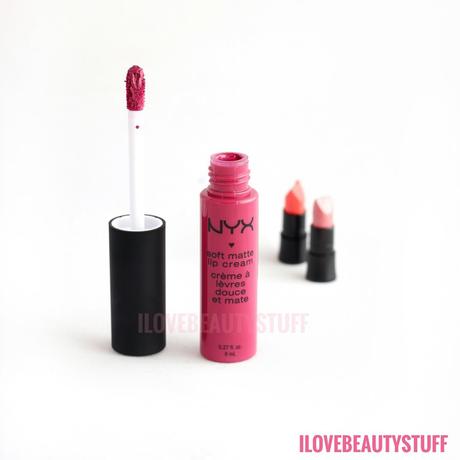 My Review on NYX Soft Matte Lip Cream in Prague: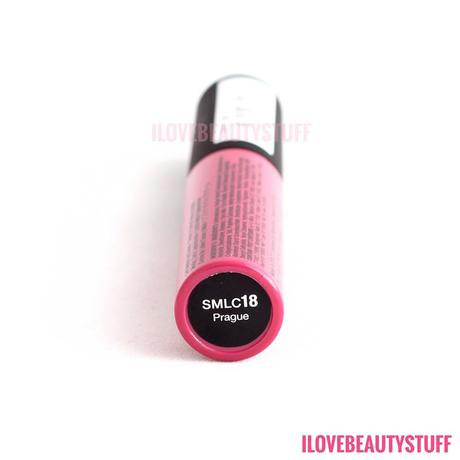 NYX Prague is one of the best shades I have ever used . Though they have many awesome shades, I always like to try shades which are similar to pink, berry and red. It comes in a normal lip gloss kind of packaging and has a black colour cap on it.
It is a nice berry shade with a hint of pink and I am sure it will be a hit with the Indian skin tones. On application, the colour glides on smoothly and looks perfect on exfoliated lips. It is anytime better to exfoliate your lips, apply a lip balm, wipe the lip balm with a tissue and then apply this lip colour. As this is a matte lip cream, it is advisable to do the above step or else it can settle in fine lines and make them visible.
After applying this lip colour, it feels very light and stays for a longer time. I really like lip colours which stay for a longer time . Talking about the price , I feel its really affordable and it can be used for a longer time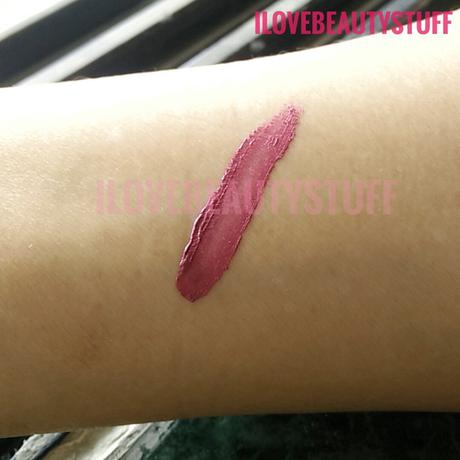 So , I would highly recommend this one for people who want to try something in berry shade. You will really like this one.
Let me know how you like this one and do follow us on Facebook and Instagram for further updates
Tags: bblog, bblogger, beauty, beauty blog, beauty blogger, beautyblog, BEAUTYBLOGGER, blog, buy nyx cosmetics, buy nyx cosmetics online, ilovebeautystuff, Indian Beauty Blog, indian beauty blogger, Indian blog, indianbeautyblogger, indianblogger, lip cream, lip cream nyx, Makeup, matte lip gloss, nykaa, nykaa haul, nykaa shopping, NYX, nyx cosmetic, nyx cosmetics, nyx cosmetics online, nyx cosmetics retailers, nyx cosmetics sale, nyx cream lipstick, nyx lip gloss, nyx makeup, nyx matte cream, nyx matte lip cream, nyx online shop, nyx prague, nyx soft matte lip cream, nyx soft matte lip cream in prague, online shopping, review, soft matte lip cream, soft matte lip cream nyx, where can i find nyx cosmetics