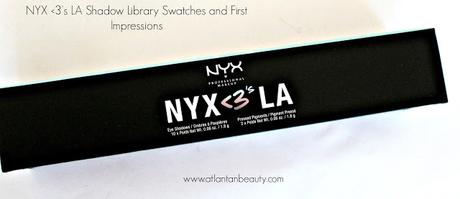 A couple of weeks before this set launched, the beauty world lost their mind! I wasn't overly intrigued by it at first, but I thought the concept was cute. Well, by the time it launched my curiosity was peaked enough to buy it. It just came in the mail today and I have tried a lot of the shades. I know a lot of you are probably interested in this palette as well, so I figured I would do some swatches and a completed look with the shadows.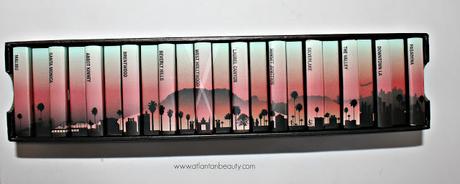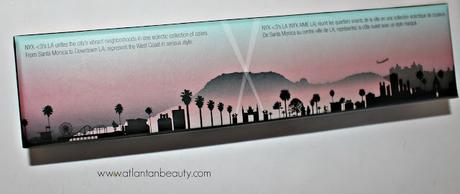 This set is $25 and it comes with 10 shadows and 12 pressed pigments. Each shade is named after a different neighborhood in L.A. The shadows are housed in individual booklets with scenery that corresponds with the respective neighborhood. When you put the booklets back into the shelf, they all form a lovely panoramic view of L.A.  I tried half of the shades, and I was incredibly impressed! I love how the look turned out. The pigment was good and they blended really well. I did these swatches without primer and I didn't use a brush. When I do the full review, I will do swatches with and without primer for each shade.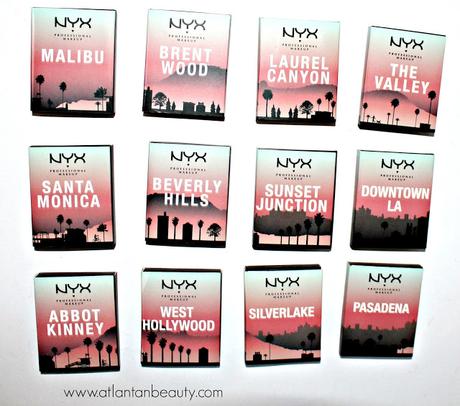 Malibu is a vibrant, shimmering blue.
Santa Monica is a matte peachy nude. This one a little bit chalky, but it makes a nice base shade.
Abbot Kinney is described as a taupe, but to me it looks more like a pale olive green.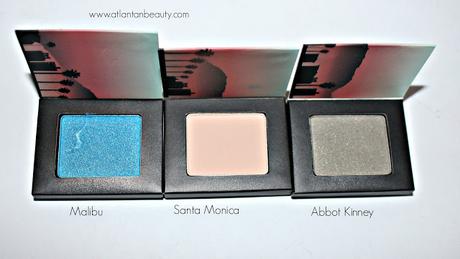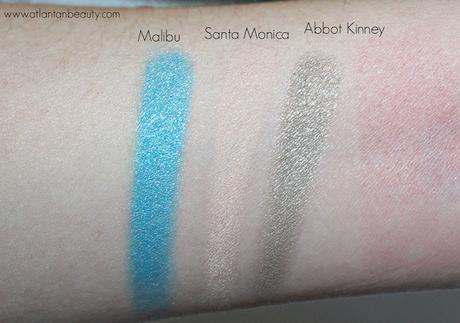 Brentwood is a shimmering blackened emerald.
Beverly Hills is a shimmering golden yellow.
West Hollywood is a bright pink. Based on my swatches, this one is the only bad one. It was patchy and had poor color payoff. Ironically it is one of the pressed pigments.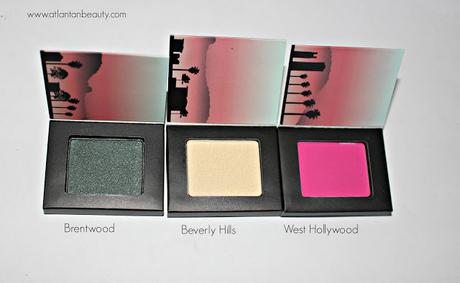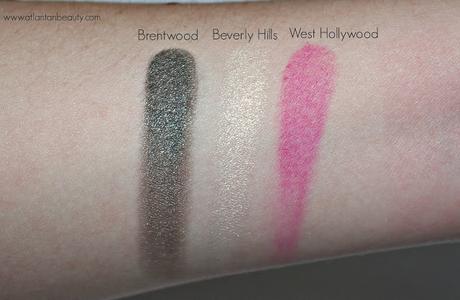 Laurel Canyon is a shimmering plum.
Sunset Junction is a matte orange.
Silverlake is a matte grey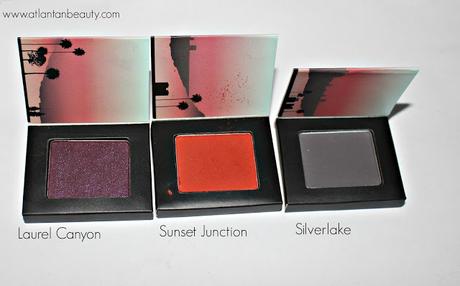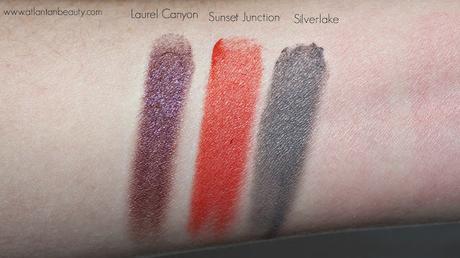 The Valley is a shimmery cranberry, and my second favorite shade of the set.
Downtown L.A. is a glittering charcoal.
Pasadena is a shimmering rose gold, and so far it is my favorite shade of the set.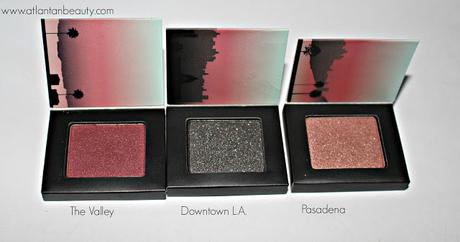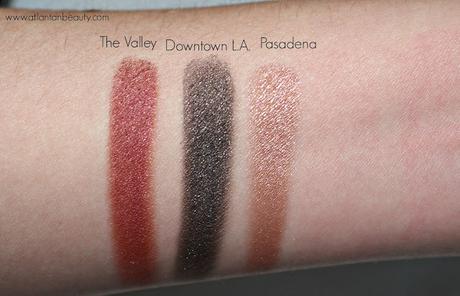 For the look below, I used the shades The Valley on the lid, Sunset Junction in the crease, Pasadena on the inner corners, Abbot Kinney as the base shade, and a mix of West Hollywood and Laurel Canyon on the lower lash line. Other products: Sonia Kashul Soft Focus Satin Matte Foundation, Tarte Shape Tape Concealer, Essence Dip Liner, and NYX Liquid Suede in Crushed. Also, excuse the state of my hair. I was outside prior to the pictures and it has been insanely windy the last couple of days.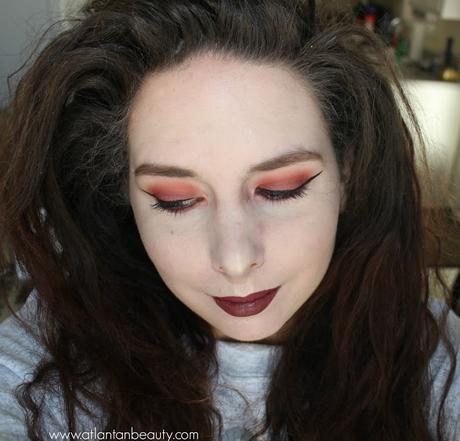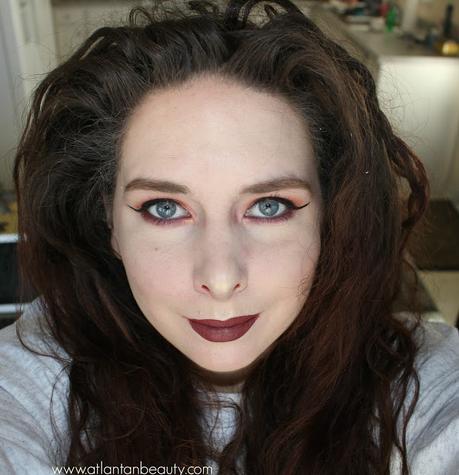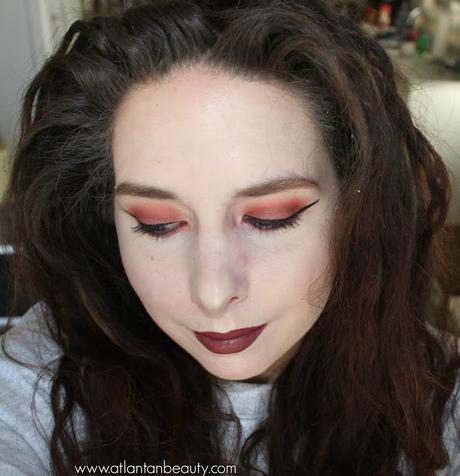 This set is $25 and it is available online only at Ulta and NYX's website. So far I like this set a lot and it is a cute concept that any makeup lover will appreciate. I will continue to try them out and do a full review for you.
See you soon!