Hello Fashionista's! I hope everything is well and that we are all enjoying this years amazing showing of New York Fashion Week at Lincoln Center.  Today I bring you my review/s of the Vera Wang , Narcisco Rodgriguez, Tibi, and Herve Leger for Max Azira. To start us off is incomparable Ms. Vera Wang ….
Ms Wang presented a canvas of sheer delight's , combined with nude and opaque parachute skirts flowing down the runway . With inserts of brilliantly bright colors the eyes were in for a treat of her interpretation of Alice falling down the rabbit hole.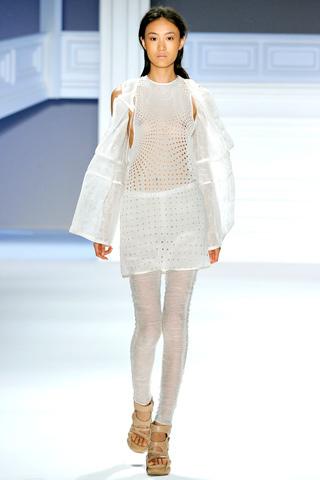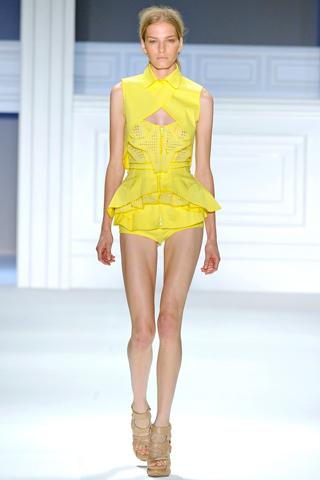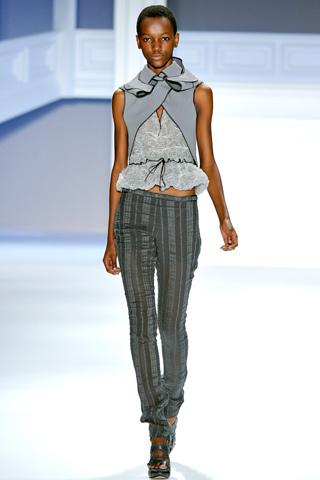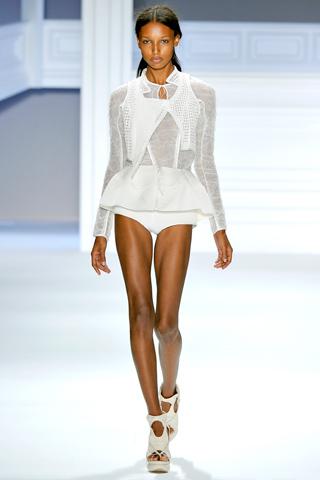 Not to mention the gorgeous platform stacked heels that made these designs glide down the runway . A truly amazing presentation !!
Narcisco Rodriguez
Narcisco also displayed his interpretation of  how you should do wear a sheer masterpiece. Sit back and enjoy !
Narcisco took color blocking and draping  to a whole new level with his cohesive line of sheer genius. Minimalism is the key word to describe his more than versatile designs.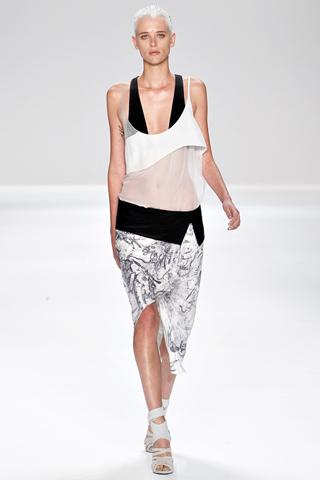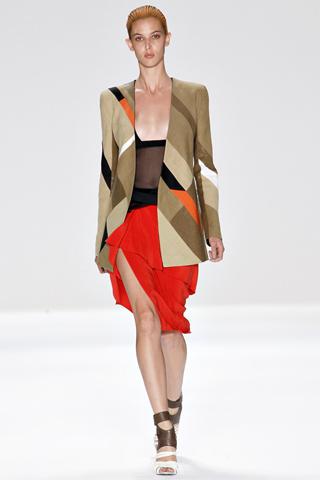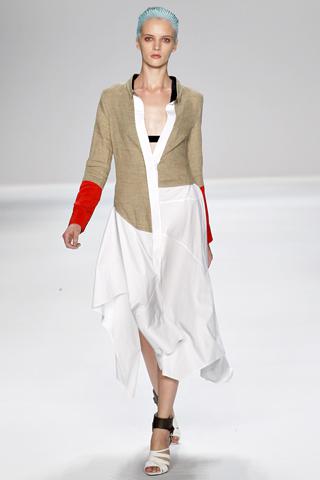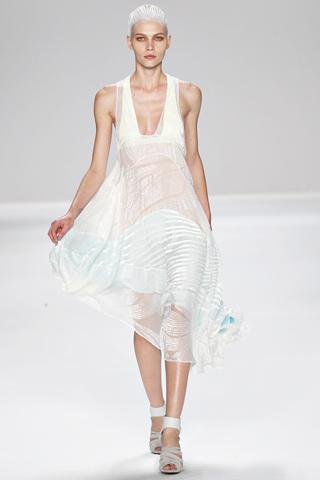 TIBI
Spring Ready to Wear is off and running and TIBI is putting emphasis on off whites, nudes, free-flowing attire. The boyfriend look with the over sized but form-fitting tops and pants. Laid back wear has found its way to the runway !!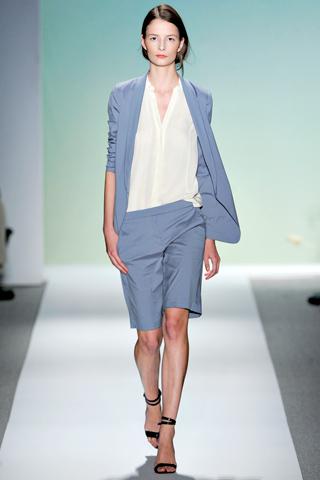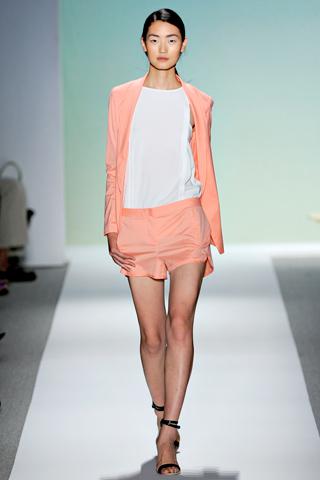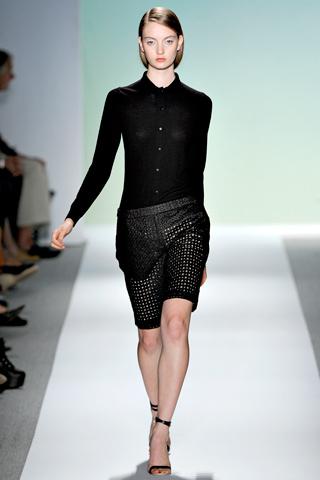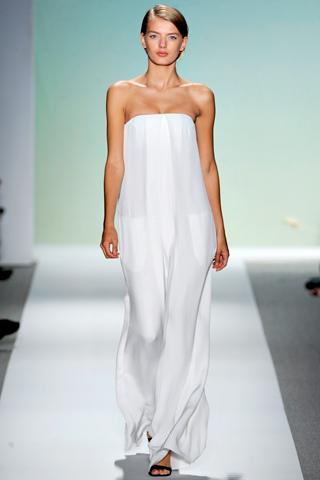 Herv'e L'eger by  Max Azria
I love saying his name Herv'e  L 'eger…it rolls of the lips …. Herve os world know for the infamous bandage dress, which every body to who is everybody has been photographed wearing these amazing dresses. This line  hit us with metallic s, copper's, and shimmering gold's . It put's you in the mind of female gladiators with form-fitting body armor, Mad Max meets Troy in this futuristic presentation of Spring 2012. Banana's!!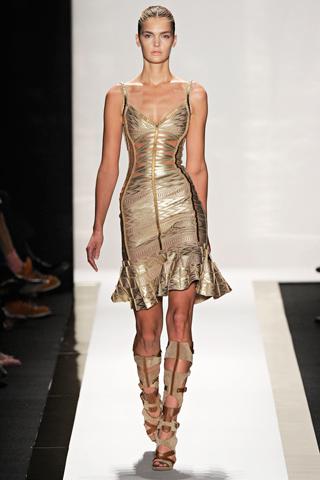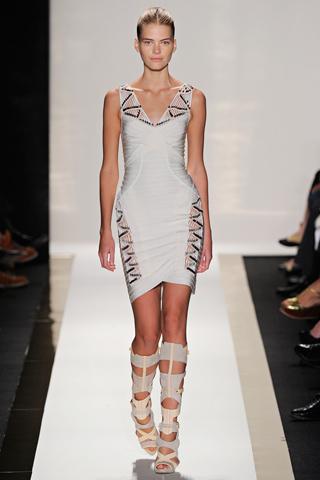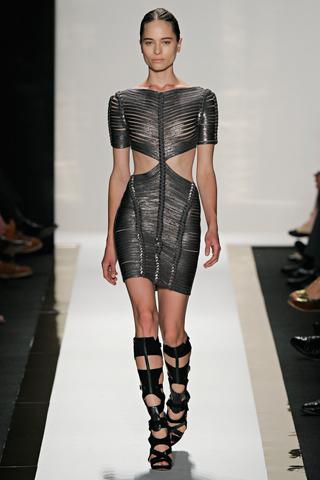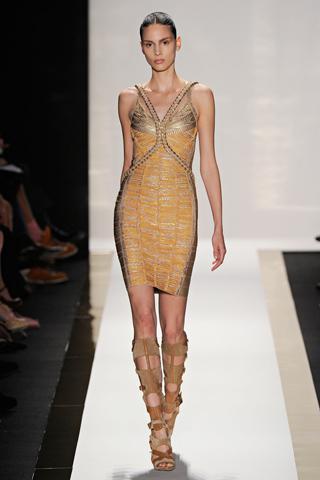 Can you say SICKENING !! Total amazement over these designers and the wonderful presentations they have shown us. This week brings a close to the fashion world's week of domination. Incorporate these looks into your Spring 2012 look and you will be catwalk ready . 
Until Next Time….
Stay Fly…….