Happy Monday, everyone! I hope you had a great weekend. Today I am going to talk about a product that came in the Influenster Bloom Vox Box. That being said, this product was sent to me complimentary for testing purposes.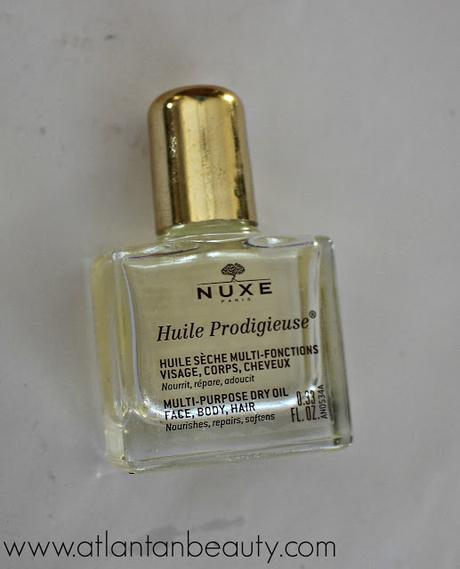 Nuxe is a brand that I have always been curious about because I have heard positive things from a few different people. Needless to say, I was thrilled to see this oil in the box. It is a long time favorite of many people and now I see why.  In fact, the Nuxe site says this is France's favorite body oil. It contains many different oils to hydrate your body, face, and even your hair. The oils in this product are macadamia, borrage, almond, camellia, and St. John's Wort. This makes me want a borrage plant even more than I already do.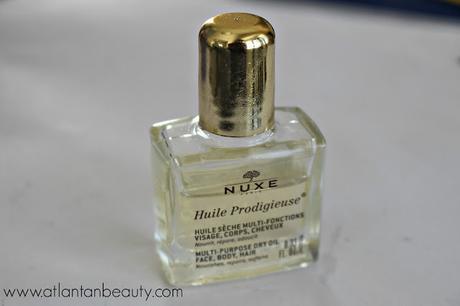 So, the important question here is obviously if this oil is as fantastic as everyone says. Well, it is pretty great. The first thing almost everyone notices about a body oil is the scent. There is just something about this one that I don't particularly enjoy. I can't put my finger on it. Maybe it is too sweet? Whatever it is, it isn't enough to stop me from using the product since it doesn't linger, which can be a positive or negative thing. A lot of people love the scent, so this is just a personal thing.
However, this stuff is one of the best moisturizers I have ever used. I like to apply it just before I go to bed. It isn't greasy and absorbs within a couple of minutes. In the morning, I have skin smoother than what most body lotions can give me. I have tried it on my hair, and I didn't like it quite as much. I didn't notice a huge difference and it weighed my hair down. Texture wise, it is very runny. You will definitely want to be careful when pouring it out. Also be mindful of where you sit it. I didn't think any oil got on the bottom of the bottle, but I was so very wrong.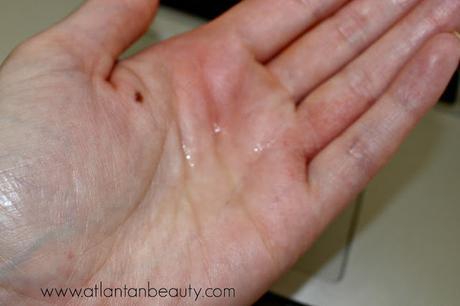 The only downside is that it is a little pricey. A 1.6 oz bottle is $29, but I have certainly seen pricer oils. At least you get more than an ounce.  I am not sure if I would actually buy this for myself. I might if they were having a sale. I love my Neutrogena body oil and I don't see myself switching to anything else anytime soon. But never say never.
Nonetheless, the Nuxe Huile Prodigieuse Dry Oil is a great product.  You can find it on Target's site and the Nuxe site.