TAKEAWAY: A group of researchers are developing a smart newspaper that responds to touch, and a group is ready to give "street sales" a new twist. Today's "Newsies" may hang on to their jobs, it seems.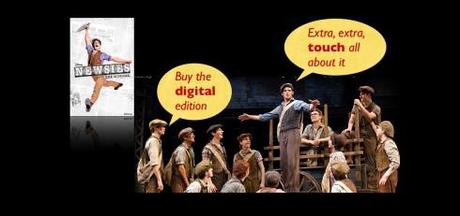 A current musical hit on Broadway, Newsies, is the story of Jack Kelly, a charismatic newsboy and leader of a ragged band of teen aged "newsies," who dreams only of a better life far from the hardship of the streets. He gets tangled up with those iconic newspaper tycoons Joseph Pulitzer and William Randolph Hearst when they raise distribution prices at the newsboys' expense. Jack finds a cause to fight for and rallies newsies from across the city to strike for what's right./Newsies shows at Nederlander Theater,  208 W. 41st Street New York, NY/Images courtesy of http://www.broadway.com/shows/newsies/

Now the day may be upon us when the printed newspaper may react to our touch, and not just to transmit ink to our fingers, mind you.
I am reading this story in total disbelief.  The headline reads: "Researchers developing 'smart' newspaper that responds to touch".
Here is the highlight:
The project, called Interactive Newsprint, plans to create a printed publication using a type of "smart" paper that responds to the human touch.
It is only feasible that as readers get smarter paper should get smarter too.
So now those sheets of paper—-newsprint, I assume—will become interactive displays.  Touching will become even more important, multi sensory design will have to lead the day, including for the printed platform.
And imagine what it will do for advertising: touch the ad and something happens. Louder messages. Interactive coupons. Greater possibilities.
The word digital assumes greater importance. I will be following the developments here with great curiosity and interest.
Surprise: the street still sells

For those of us who worked on evening newspapers at an early point in our careers, the idea of "street sales" still lingers in our minds.
Editors of those pm editions would get the message out to every person in the newsroom: it must sell in the street, seduce with the headline, get the right story up front, make that picture big, and use red and yellow.
Not to mention endless discussions about the newspaper's fold:  what to put above it, what promos to get over the nameplate of the newspaper. I hear editors saying things like: "Make sure there is sports above the fold, and don't forget a celebrity in the promo."
But, of course, the digital platforms can't shout as well as print, so the International Network of Street Papers is to launch a new digital papers scheme later this year which will give readers the choice : purchase a regular print copy of the newspaper (inspired by a certain headline or photo), or instead buy a printed card featuring a QR code from which they can use to download a digital edition.
So my question is: will the printed card seduce as well as that 250 point Helvetica headline accompanying the photo of the day?
What will happen to impulse buying here? Or, as some publishers have suggested for decades, is it possible that readers buy newspapers on the street more on habit than seduced by a specific headline?
I imagine this debate will open up again.
On the positive side, this project, if it takes off , will continue to provide a livelihood for those "newsies" or newspaper vendors, who would still be there to sell the coded coupons to customers.
According to the INSP website, it is important " to preserve the human interaction between street paper vendors and their customers. Because it's that vital interaction that lets vendors earn their income, while at the same time bringing people - who often inhabit completely separate worlds - into direct contact, and conversation."
Good news for today's Newsies.  Regardless of whether they sell a printed copy or a coded coupon, the skills required will not be any different from those of the Newsies in the musical about a long gone era.
Just the same, editors must keep in mind that the rules that applies to street sales in those days still apply today—-except that readers have more choices.
Here is the demo video for the Digital Street Newspaper:
Go here to see more images of how the coded coupon would work with mobile devices:
http://www.kickstarter.com/projects/1882811473/the-digital-street-paper
The iPad Design Lab: Storytelling in the Age of the Tablet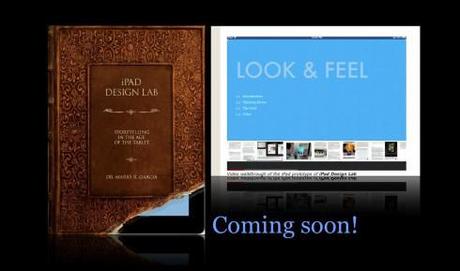 Video walkthrough of the iPad prototype of iPad Design Lab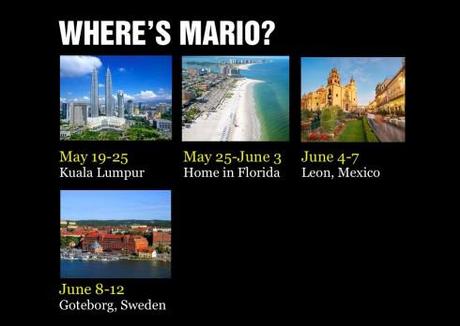 TheMarioBlog post #1025