Hey everyone!
I was head over heels when I first saw these amazing Nail Colors from Maybelline Color Show range ~ Glitter Mania, comes in 8 beautiful shades. Textured Glitter Polishes are definitely one of my favorites at the moment. These are pretty, affordable and stays long. I am absolutely drooling over the shade, texture, glitters and finish! It looks so elegant in person, I'm definitely getting more of these (maybe all :p)
Price : Rs 125 for 6 ml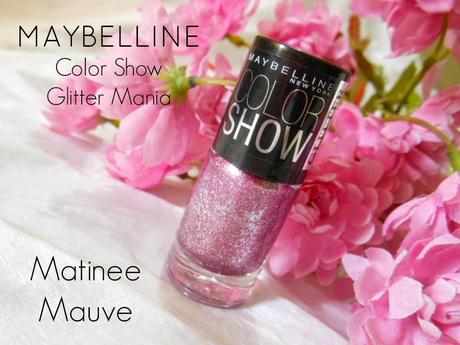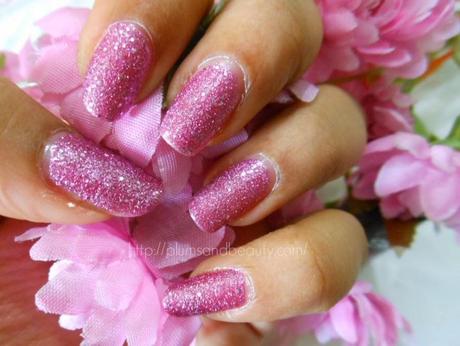 Shades Available : All that Glitters, Dazzling Diva, Pink Champagne, Red Carpet, Matinee Mauve, Starry NIghts, Bling on the Blue and Paparazzi Purple.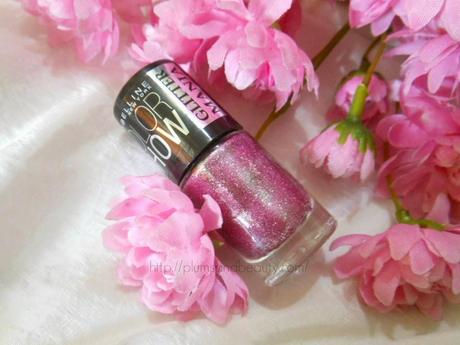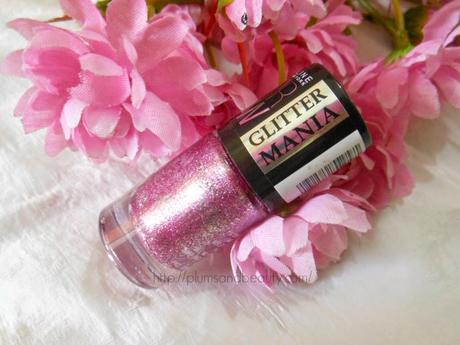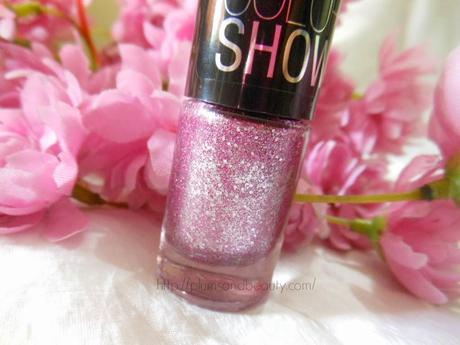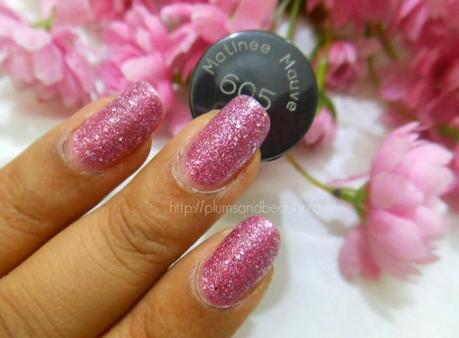 The Nail Colors are simply saturated with glitters and a single stroke deposits a whole lot of glitter evenly and gives opaque coverage with a matte sand texture. This stays long with Top Coat, say for about 7-8 days with minute tip wear, but you can get away without changing your polish for another 2-3 days. However, removing glitter nail colors have always been a pain, but these comes out pretty well, A swipe or 2 on your nails and you're done! 
Matinee Mauve is a gorgeous purple shade (unlike mauve, that's stated) with large silver and purple glitters. The glitters settles down evenly and pretty well. This is one of my favorite shades from the Glitter Mania range.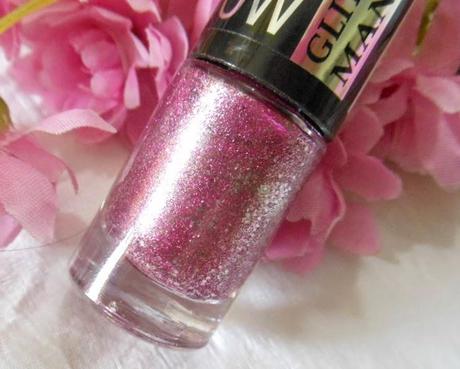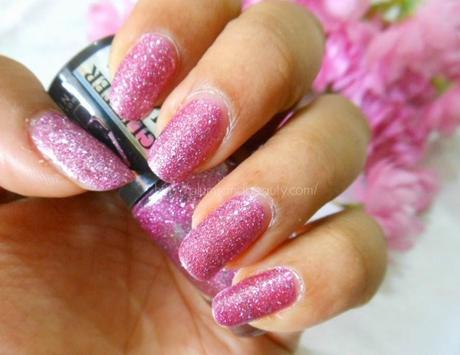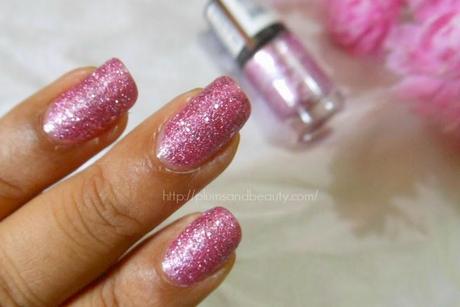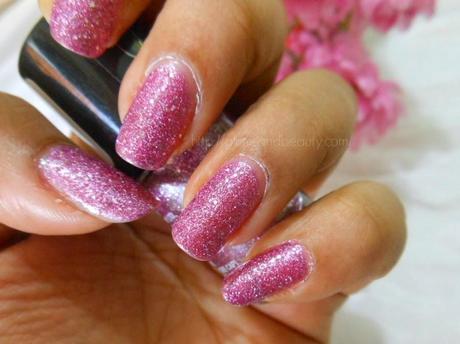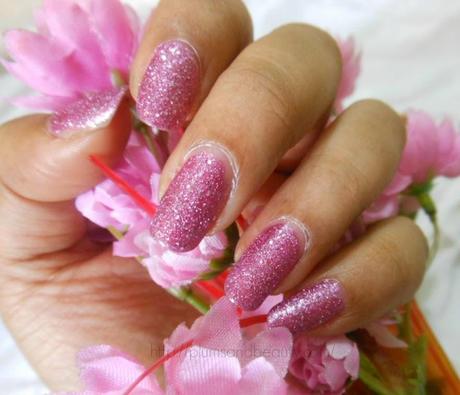 Incase you want to buy them online, I picked these from Flipkart.com, but these are also available at Myntra.com and Nykaa.com. 
Have you tried these textured glitter nail colors? Which are your favorite shades? Share your comments below.