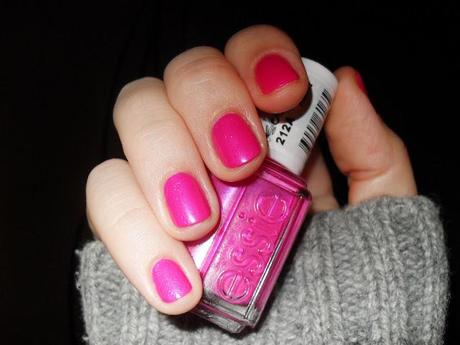 End of January and beginning of February are as a rule a little depressing. The holidays are over and festive mood changes to some kind of spleen. How to beat winter blues? With a pop of color of course! And buying a bottle of new bright nailpolish can give you exactly what you are looking for.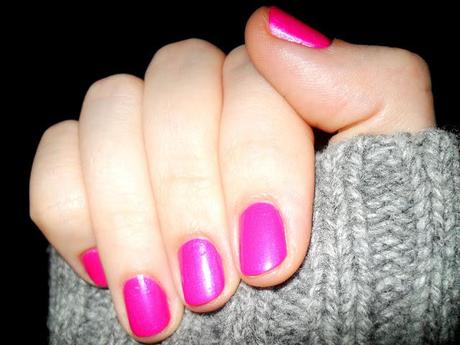 Tour de Finance is from Essies Spring 2012 collection - Navigate Her. It's a very pretty shimmery fuchsia that changes a little depending on the light. I can spot a bit of blue, petal pink and a dash of purple. A misterious chameleon.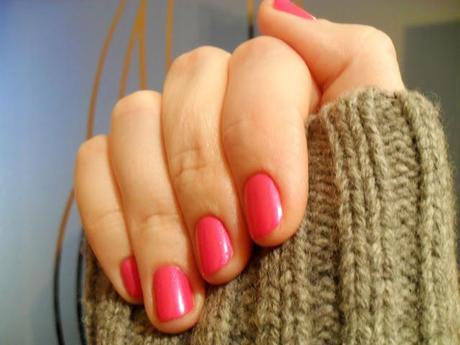 I apply it in two coats because one layer doesn't provide me with an even surface and color. The only thing that upsets me about Tour de Finance - it gets bumpy after I let it dry completely. If you look carefully at the pictures you'll notice all the little bumps. I've never had such an issue with any other nailpolish, I use a buff before application, avoid shaking the bottle too much, but they still pop up. Oh well, maybe this one is a dark sheep in Essie herd.