Northern Atlantic Flounder with Northern Atlantic Shrimp, Steamed Broccoli & Corn with Fluffy Long Grain Rice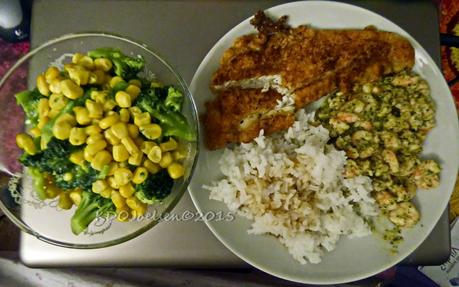 1 Kilo Northern Atlantic Flounder deboned and filleted
1/3 Kilo Northern Atlantic Shrimp
butter
coarse garlic
finely chopped parsley
1/4 cup corn meal
1/4 cup flour
Broccoli florets
Corn
1 cup Long grain rice
3 Tbsp Dry White wine
Directions: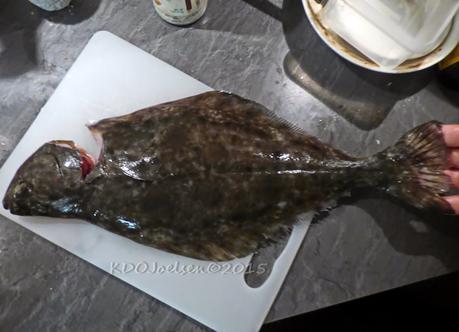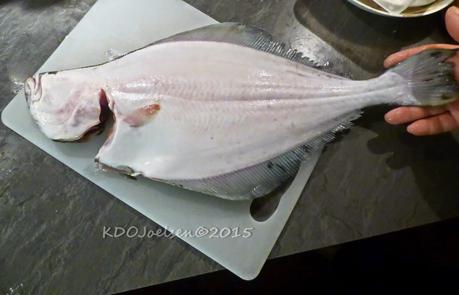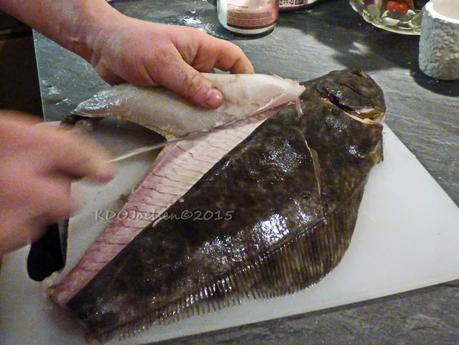 Flounder:
Remove head, tail, fins, internal organs from flounder, gently filet meat from each side of the bone.
There should be 4 nice size filets.  Rinse in cold water, drain the water, lightly season fish with coarse garlic/parsley.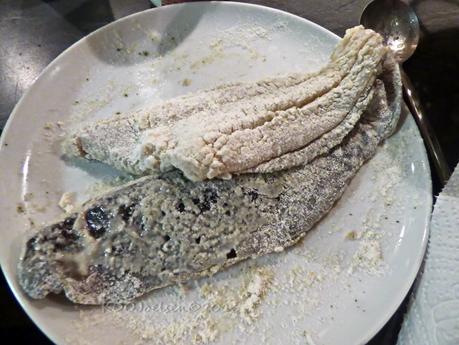 Mix flour and cornmeal inside a plastic bag.  Place one filet at a time in the bag and shake to coat fish meat. Set aside.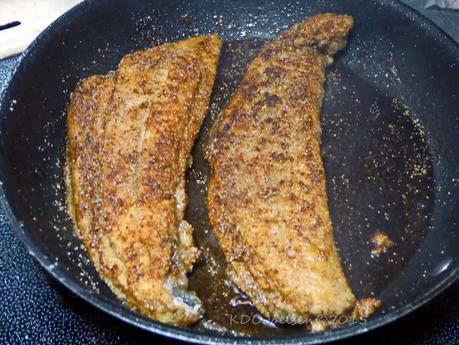 Melt butter in fry pan on medium high.  Let butter get nice and hot and place two filets at a time in the fry pan.  Fry in butter till golden brown and then flip to do the same to the other side.  Should be done after 3/4 minutes of cooking.  The meat should flake away when checked with a fork.
Shrimp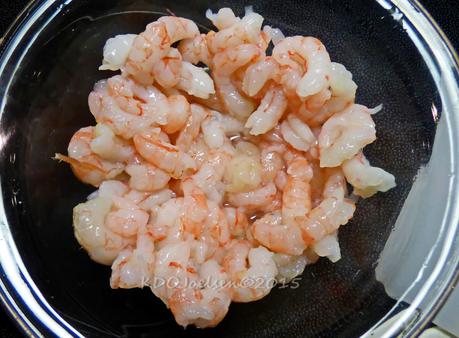 Peel the shell and head of the shrimp.  Rinse in cold water.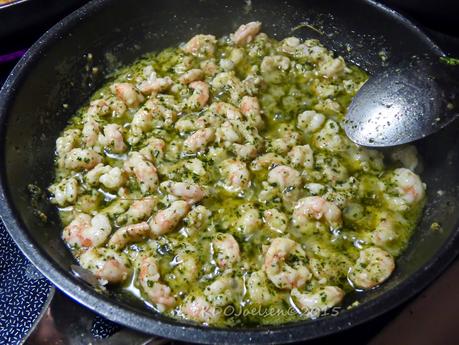 Melt butter till hot un medium high, add coarse garlic and parsley.  
Add shrimp into the fry pan.  Cook for 2 to 4 minutes, add dry white wine and cook for just a few seconds.  Turn off heat.




Rice
Add 2 cups water and bring to a boil.  Pour in rice.  DO NOT STIR!  Place a lid on pot however use a chopstick to hold the lid slightly open.  Turn down to simmer setting and let simmer till liquid is done. Turn off heat once it's done and remove chopstick so that pot is completely closed.
Broccoli & Corn
Place corn and broccoli in a steamer and place over boiling water.  Steam for five to seven minutes.  Remove from heat.
Have fun and enjoy the food!
Kathryn Joelsen's Photographs