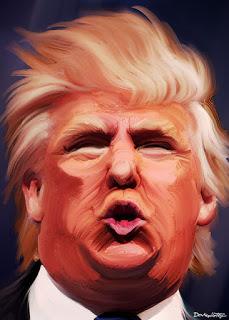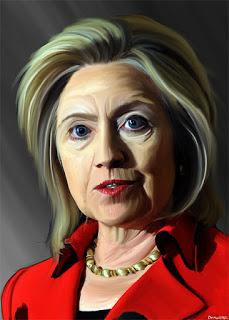 Donald Trump has definitely tapped into the anti-immigrant feeling in the Republican Party, and it's working for him. I doubt it'll work for a general campaign, but the base voters in the GOP is nothing like the voters at-large in this country.There is a strong anti-immigrant bias in that party, and Trump is making the most of it.
The party's leaders were hoping to avoid this issue in the campaign, in hopes of reaching out to Hispanic voters. Trump may have ruined that for them, and seems to have put the other candidates in a difficult position. Do they speak out against Trump and let him have the sizable xenophobic base vote, or do they join him and lose the Hispanic vote in the general election even worse than they have in the last two presidential elections.
In North Carolina, the anti-immigrant vote has catapulted Trump into the lead for the GOP nomination in that state. Trump got 16% support. That's four points better than Scott Walker and George Bush, both of who finished with 12%. Mike Huckabee was fourth with 11%.
On the Democratic side, North Carolina voters give Hillary Clinton a strong 55% majority -- 35 points ahead of Bernie Sanders, who had 20% support. No other candidate finished in double figures.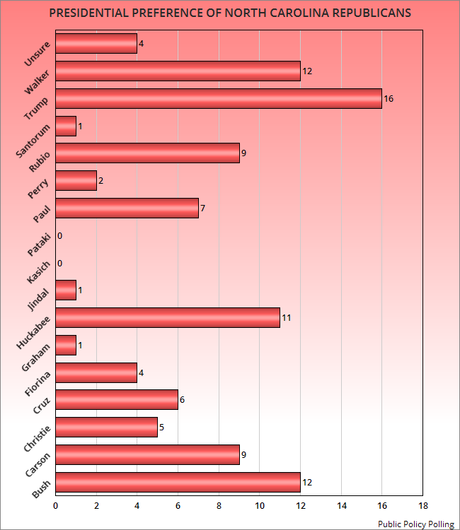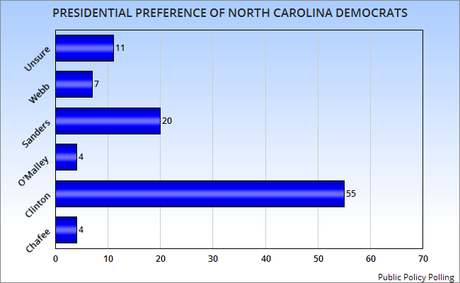 These charts were made from a new poll released by Public Policy Polling. They surveyed 288 Republicans and 286 Democrats between July 2nd and 6th, and the margin of error is 5.8 points.
(Note -- The caricatures of Clinton and Trump above are by DonkeyHotey.)