Do you remember the lip balms with dried flowers everyone was losing their minds over a while back? I have no clue what the brand was, but I think they were made by a Japanese brand. Well, I have found a flower lip balm that is much easier to get: the Winky Lux Flower Balm. It just so happens Nordstrom has a trio made up just for their Anniversary Sale.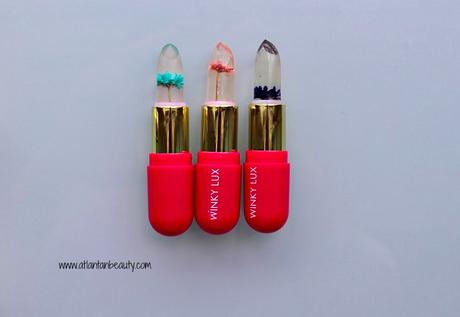 For $22, you get three of their Flower Balms and a cute gold cosmetic bag. Each lip balm has a real chrysanthemum in it. In this set, the balms have a pink, purple, or blue one. Despite having different colored flowers, they make your lips the same color pink. These lip balms react with your pH to create your perfect shade of pink, so these will appear differently on everyone. On me, the color is actually very bright while on my mom, it was a little deeper and more berry toned than pink.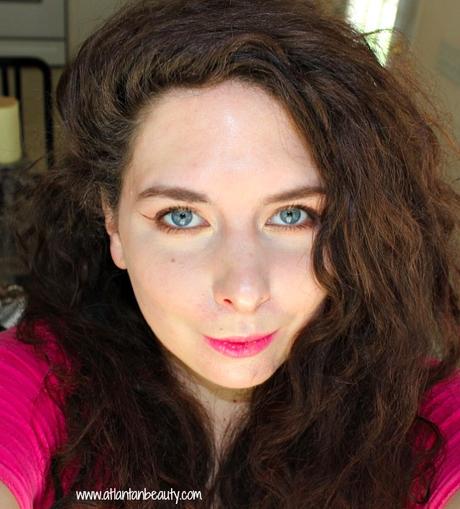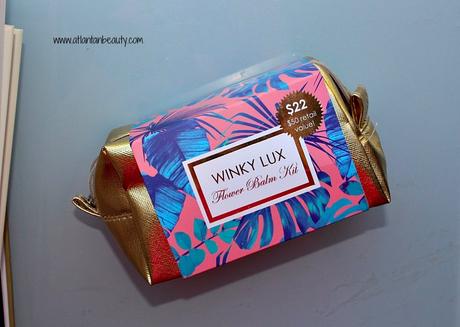 The color is actually very opaque and of course you can layer it up. The color payoff for the first layer is really good, but I usually apply two or three layers for an extra punch. These are more of a stain than an actual lip balm. They feel very hydrating for the first hour or two, then they dry down. My lips actually feel pretty dry and flaky if I don't reapply the lip balm. Even if you don't reapply the balm, the color stays around pretty much all day long. Even though my lips get a little dried out, I love that I don't have to worry about the color pulling a disappearing act. The color is beautiful, so I have been using a clear gloss to keep dryness at bay without using too much of the product.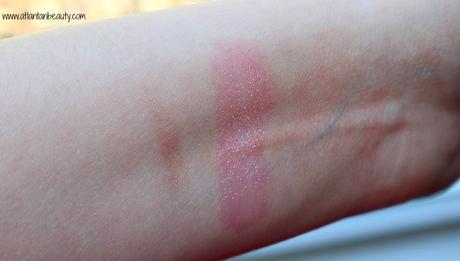 They have a coconut scent, but I don't find the scent to be pleasant. I don't know what it is, but the smell just bugs me. However, it doesn't linger, so it isn't much of an issue. The packaging is really cute. It looks like a capsule. One end is gold and the other is hot pink, so it will stand out in your collection for sure.  Winky Lux is a cruelty free and non-toxic brand, which is always a wonderful thing.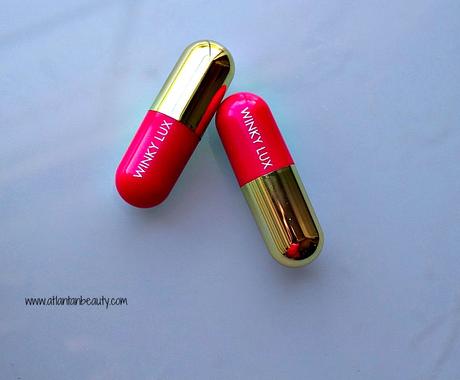 Even though these do dry my lips out, I still think they are a fun product. They are especially great for summer when you want a pop of color that is also pretty low maintenance. I actually bought some more stuff by them, which should be here next week. This trio is $22 at Nordstrom. It keeps going in and out of stock, so if you are interested, you want to act quickly.