New Orleans is one of those cities that sticks to my ribs like a good gumbo. We ramble through this city a few times a year and it never disappoints. On our last visit we stayed at the Loews Hotel in downtown NOLA. Why? Because Loews Loves Pets and everyone knows that we do too!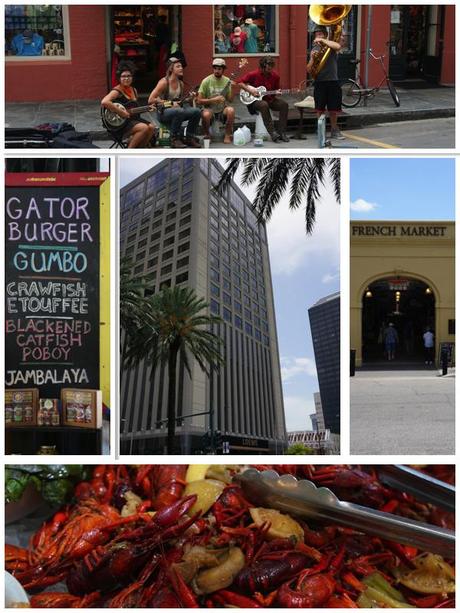 Loews Hotel New Orleans in the heart of the Big Easy
When checking into the Loews Hotel in New Orleans we were greeted by the extremely warm and friendly staff. The second they found out that Zoe (our Weimaraner) was with us they gushed. They brought out these adorable bowls for her to use during her visit and even offered to watch her when we went out.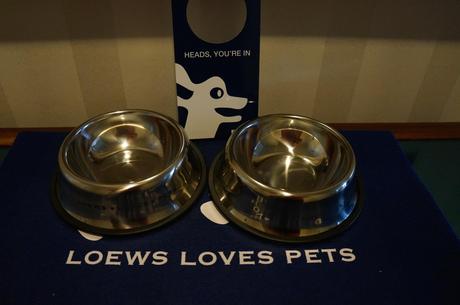 Doggies dine in style
Our room was comfortable and felt like a super luxurious version of home. Zoe was quite comfortable and was often loved and petted in the hallways on her walks. We had a desk in our room so that our work wouldn't suffer (as it always does) while visiting New Orleans.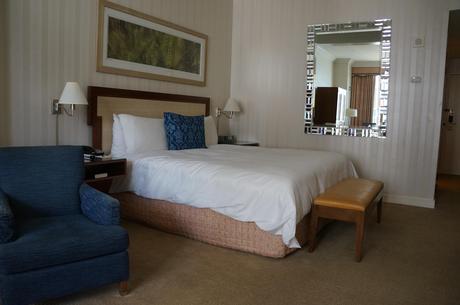 Loews NOLA Suite
Unfortunately for work, we also had this view from our window that just beckoned us to go out and play in the French Quarter. Lake Pontchartrain was right outside our window giving us that "come hither" look. Work will be there tomorrow is suppose.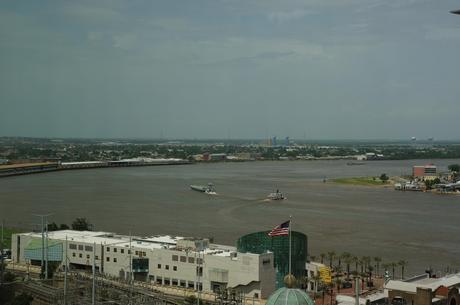 Lake Pontchartrain
We stopped in the beautiful sitting area of this fabulous hotel and indulged in some fancy libations before heading out to play. The swizzle stick bar features some fabulous cocktails in tribute to the famed New Orleans socialite Adelaide Brennan who was known for wearing a golden swizzle stick around her neck.