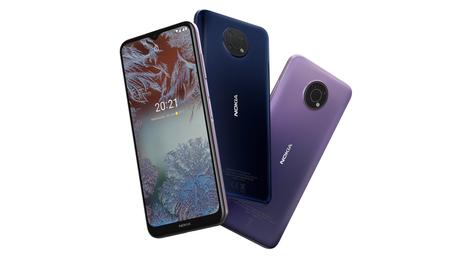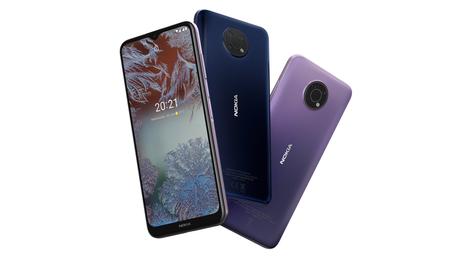 HMD Global switched the Nokia phone line to three series: X, G and C.
All three promise long battery life and years of Android updates, but are all budget-oriented.
They will be available in the UK from the end of April.
If you're confused by the Nokia phone range and its preference for decimal places, a relief is at hand. HMD Global has redesigned the Nokia line of phones for 2021 and is both much simpler and more focused - if not exactly what you expected.
The list of Nokia phones for 2021 is broken down into just three sections, all of which are focused on longevity. The X-Series offers first-class features with extended functions, a battery life of two days, three years of operating system updates (including monthly security updates) and an extended warranty. The mid-range G series pictured above is said to be more accessible and promises a battery life of three days, two years of operating system updates and three years of monthly security updates. The C-Series is aimed at newbies with "all-day" batteries and two years of quarterly security updates, although there are no promises of operating system upgrades.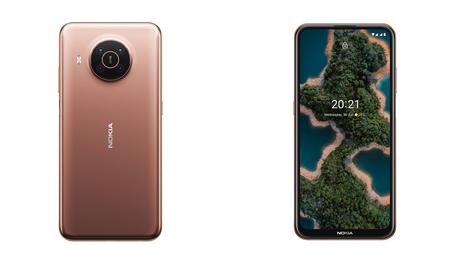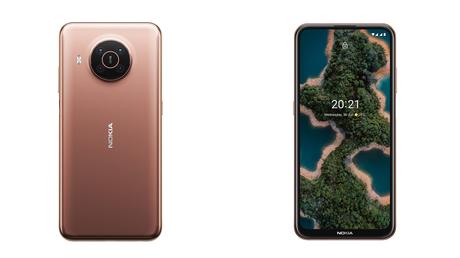 The Nokia X10 and X20 (pictured in the middle) represent the 2021 models, although they are low to medium range phones. Both use 5G-enabled Snapdragon 480 chips and have 6.67-inch displays that are 1,080 x 2,400 in size. The X10 starts with a 48-megapixel main camera, a 5-megapixel ultra-wide camera, a 2-megapixel macro camera, a 2-megapixel depth sensor and an 8-megapixel selfie shooter. You also get between 4GB and 6GB of RAM with 64GB to 128GB of expandable storage. If you choose the X20, you can upgrade to a 64-megapixel main camera, 32-megapixel front camera, and configurations that scale to 8GB of RAM and 128GB of storage.
Continue reading: Interview: What's Next for Nokia Phones in 2021?
The Nokia G10 and G20 are significantly more modest entries in the 2021 line. Both use MediaTek processors (G25 in the G10, G35 in the G20) and spin around 6.5-inch HD + screens. The G20 has a camera setup similar to that of the X10, but in a teardrop notch for the front camera, while the G10 manages with a 13-megapixel primary camera and drops the ultra-wide sensor. You get 4GB of RAM and up to 128GB of expandable storage on the G20, but the G10 starts with 3GB of RAM and 32GB of storage.
The C10 and C20 (below) run Android 11 Go Edition and are clearly designed to take the no-frills spots in Nokia's 2021 picks. The displays are largely similar to the G-Series, but you get basic Unisoc quad (C10) and octa-core (C20) chips, 1GB to 2GB of RAM, 16GB or 32GB of expandable storage, and individual 5MP cameras front and back.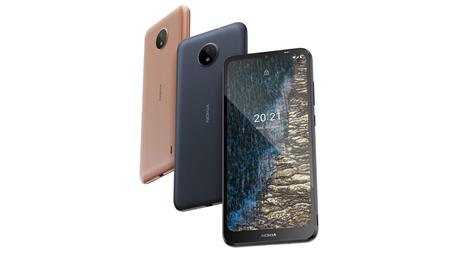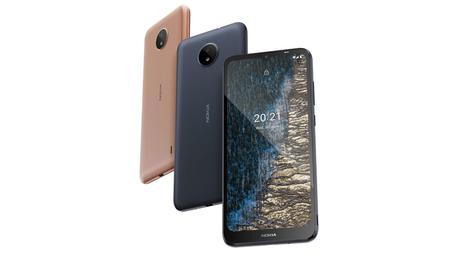 You don't have to wait too long to buy any of the 2021 Nokia devices, at least in some parts of the world. In the UK, the G10 will arrive first with a shipping date in late April and a price of £ 109.99. The G20 comes out in May for £ 129.99. The X20 arrives at the same time from £ 299.99. You'll have to wait until early June for the £ 249.99 X10 (plus a cheaper variant of Three), though you can also get access to the C20 for just £ 79. There are no plans to ship the C10 in the UK.
We asked HMD about availability in the US.
As you may have noticed, none of the 2021 Nokia phones announced so far are high-end devices. Unfortunately, there is no equivalent to 9 PureView or any other model that would compete with competing flagships. This isn't necessarily a problem if you're more interested in raw value than speed. However, we'd like to add that phones like the Realme 7 5G offer 120Hz displays and other perks for similar money. While Nokia battery life and extended support are important factors, they are not the only factors in your purchase.