It took six months since its launch in September 2012 for Nokia's first Windows 8 phone to arrive in our shores.The phone is very impressive with its 4.3-inch OLED display and Snapdragon 1.5GHZ dual-core S4 processor. Though a bit behind Samsung's flagship phone specs.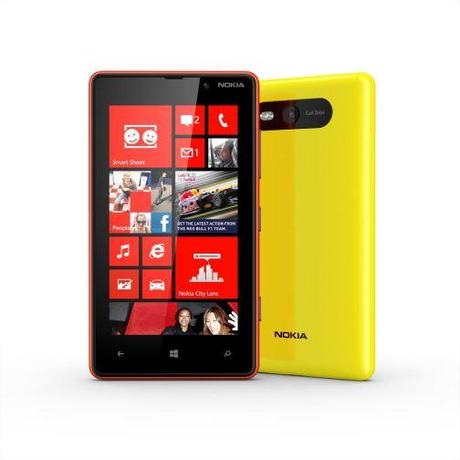 Nokia listed its
10 Distinguishing features
:
 Ample internal space of 8GB, expandable up to 64GB via microSD card. Plus 7GB in SkyDrive.
Tethering via 3G or LTE is up to 8 devices. Other mobile brands is limited to 5 Wi-Fi ready devices only.
Smart Shoot enables merging of pictures to arrive at the best shot.
Cinemagraph allows animation of pictures taken by the Nokia exclusive lens.
Nokia City Lens looks for the location of the image where it is taken and provide details of its surroundings.
Press the Nokia's eye-icon and point the camera to a foreign text and allow Bing to translate for you.
The 2 HAAC microphones allow better recordings.
The Nokia Audio, allow its amazing equalizers to deliver the best sound quality including Dolby enhancements over headphones.
The speaker is at the bottom allowing us to listen even the phone lied on the table.
 It's not a uni-body device, meaning you can remove the battery.
  The Nokia 820 is available in black, white, red, and yellow. SRP: P18, 990.