By Lela Gilbert for Fox News
Thanks to Facebook I watched the unforgettable clip of Jon Stewart's touching interview with Malala Yousafzai this week on "The Daily Show" just this morning.
I was reminded of Malala's story — she became a well-known champion of women's education as an eleven-year-old child in Pakistan, writing her own blog and demanding education for girls in her Swat Valley community.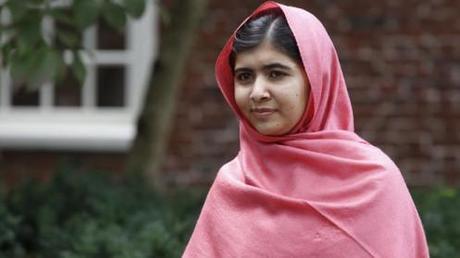 Then almost exactly a year ago, she was rewarded for her efforts with a Taliban bullet to the head. For a few days her life hung in the balance. She survived, thanks to a gifted British medical team.
And now on Wednesday – sixteen-years-old and gracefully garbed in a sparkling orange veil – Malala left the irrepressible Jon Stewart speechless.
The audience couldn't stop applauding.
We were all captivated. This amazing young woman was nominated for the Nobel Peace Prize.
She had to win!
Only a few minutes after watching the clip, I got an email announcing the Nobel Norwegian Nobel Committee's decision: the Organization for the Prohibition of Chemical Weapons (OPCW), located in The Hague, had been awarded the 2013 prize.
I'm pretty sure I wasn't the only person whose first reaction was a disappointed shrug.
Really?
How could that brilliant, courageous Pakistani girl be overlooked in favor of some faceless, virtually anonymous agency?
Questions linger. While we can only speculate one can't help but wonder if there is a political reason why the secretive Norwegian Nobel Committee turned a blind eye to this daring young woman, a target of radical Islamist terrorists?
Read the complete article by Lela Gilbert here.