Olympia Le Tan is a French designer who takes inspiration from books, movies, records et al to create unique clutches that are intricately hand-embroidered, and absolutely gorgeous. OLT's signature accessories are clutches that resemble classic books. For example; The Catcher in the Rye, Dr. Zhivago, Heidi, Jane Eyre, Lord of the Flies, Moby Dick, the list goes on. Basically, there's a wide variety of novels to please any book-lover (that is also a fashion-lover.)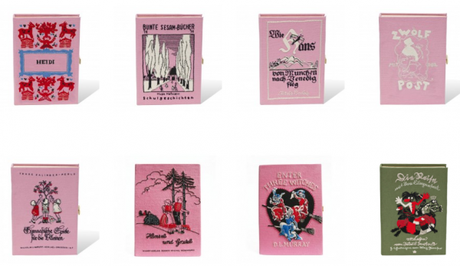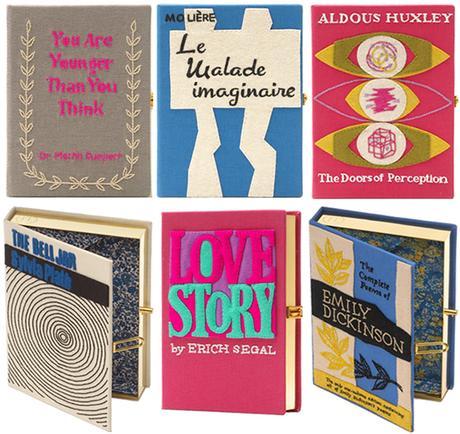 Source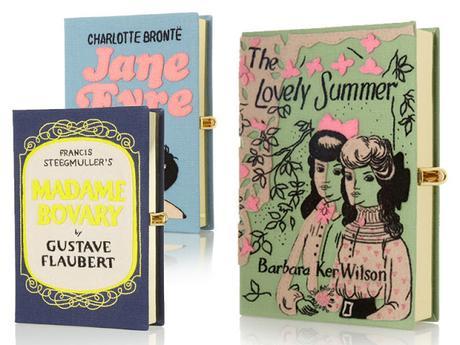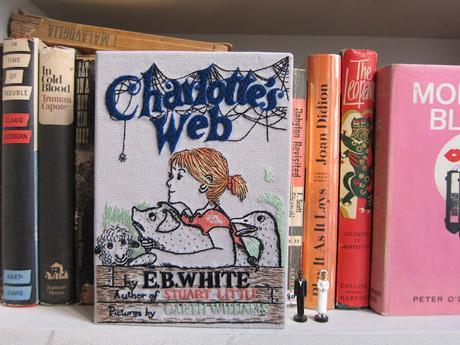 This shot of the Charlotte's Web clutch really shows the detail that goes into these bags. Source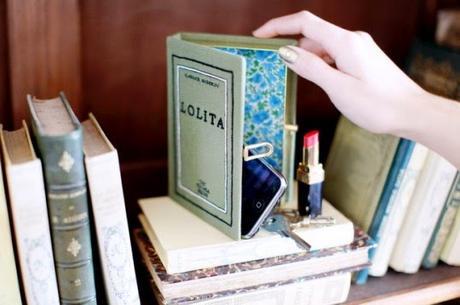 Hey, Lolita, hey. This is the original cover from 1955. Source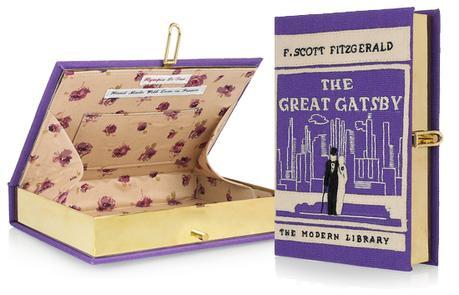 A better view of what the inside looks like. Source
Why do I love Olympia Le Tan? Well, let's see... I love books, movies, and records. I love a well-designed cover, I love classic artwork, I love old typography, I love embroidery, I love good use of colour, I love attention to detail. There is something sort of Pop Art about the OLT accessories; the simplicity of the idea of it all, technically unoriginal because it's just a replication of a product that has been in existence for some time - but yet it's been re-imagined and transformed into something new, so it's like a replica but better. That's art (and fashion) for you, everything is just recycled and re-interpreted. It may look like a book, but it's actually a fully functioning purse. So feel free to judge these purses by their covers, if you're thinking about getting one of your own.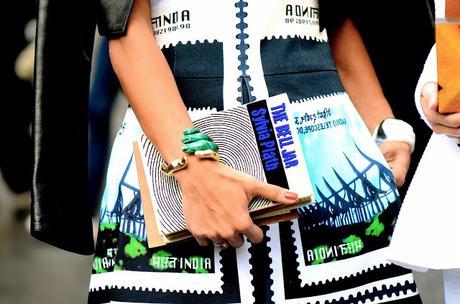 My pick would be (duh) The Bell Jar by Sylvia Plath. I love this cover, again it is the original cover designed by Shirley Tucker in 1966. Source
Aside from books, OLT has done bags inspired by other things, such as milk cartons!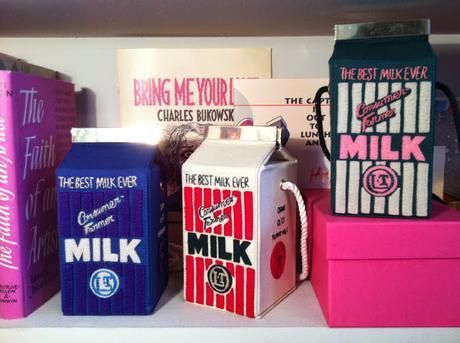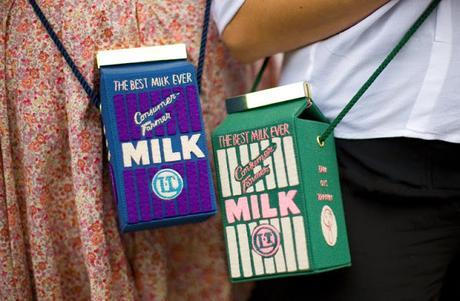 Source
The latest Olympia Le Tan collab is with Disney, and it is in stores now. For someone like me, who adores classic Disney, these clutches are a dream. The original artwork itself is beautiful, and then when it's hand-embroidered with such precision, and turned into a bag, the result is truly magical.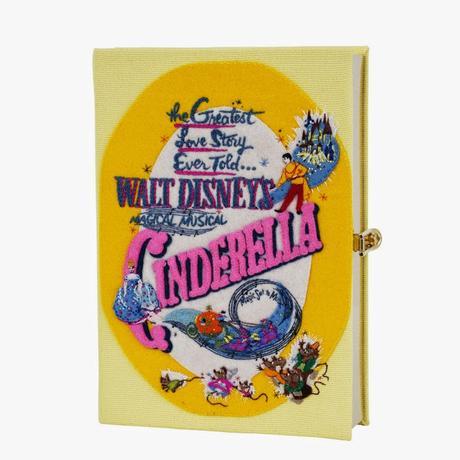 Cinderella "The Great Love Story" Available for pre-order $2543 CAD
Source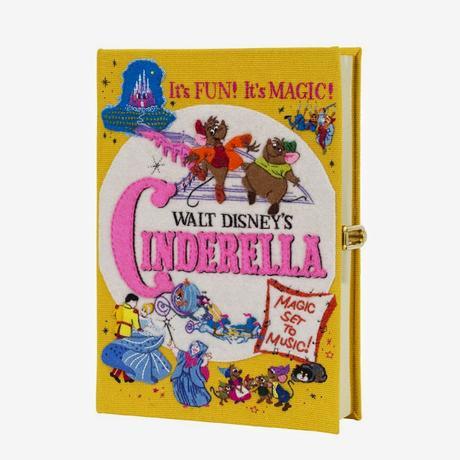 Cinderella "It's Fun! It's Magic!" $2543 CAD
Source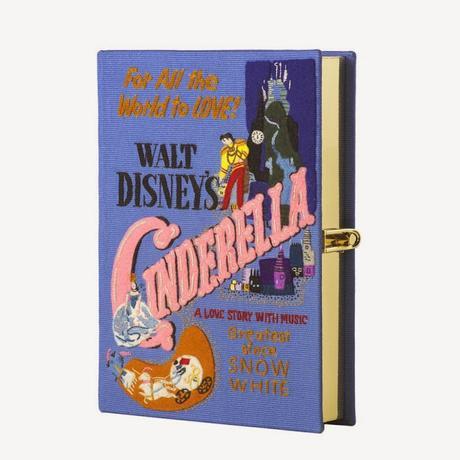 "Cinderella 2" Available for pre-order $2543 CAD
Source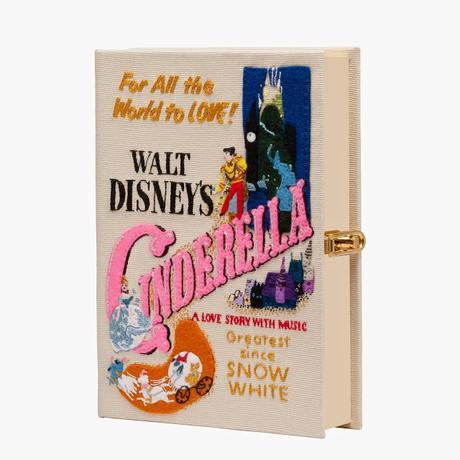 "Cinderella" $2543 CAD
Source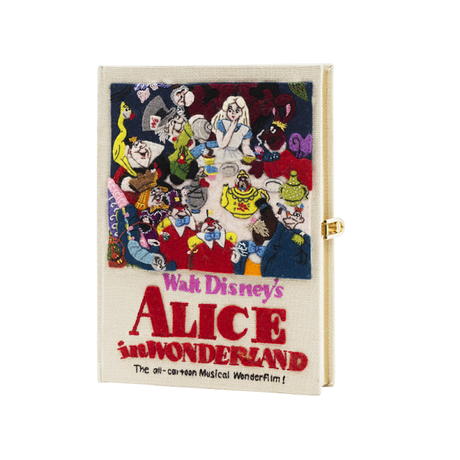 "Alice in Wonderland" $2543 CAD
Source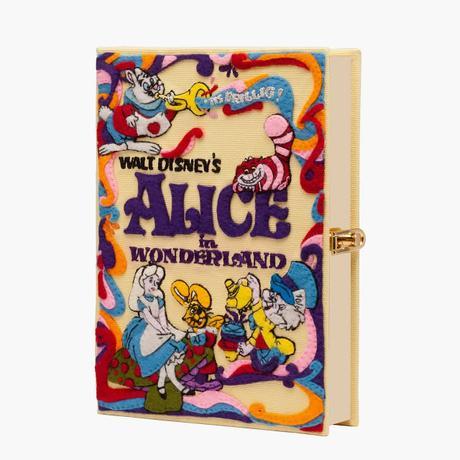 "Alice in Wonderland" SOLD OUT
Source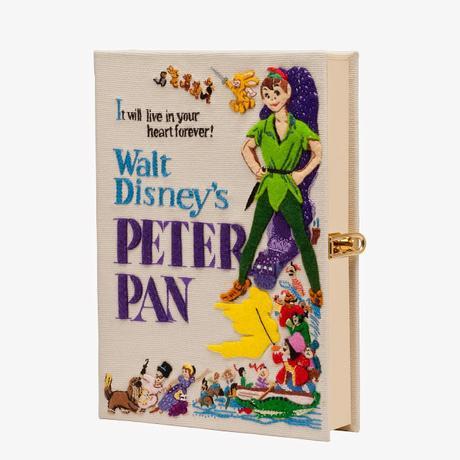 "Peter Pan" $2543 CAD
Source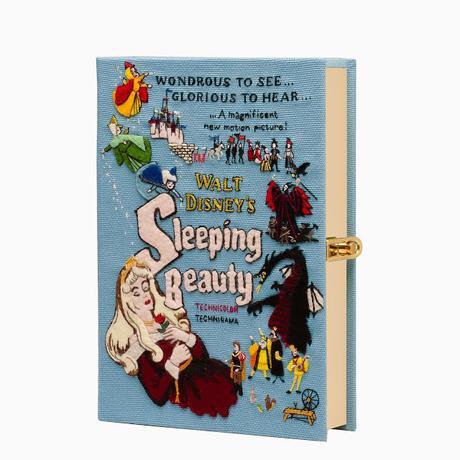 "Sleeping Beauty" $2543 CAD
Source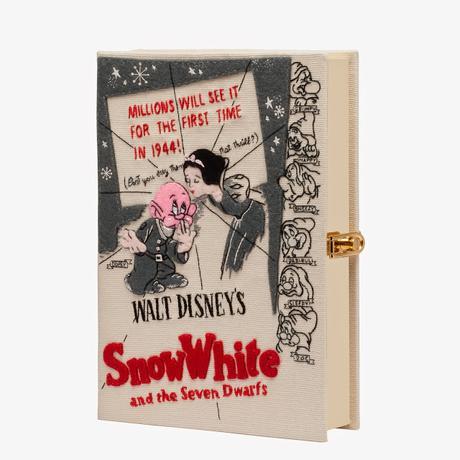 "Snow White" SOLD OUT
Source
Olympia Le Tan's website