We joke about Muslim men having sex with goats.
It turns out it's not a joke.
The video below was uploaded to Daily Motion on Nov. 28, 2013, with a description in French — that a U.S. military surveillance helicopter surveying a village in Afghanistan captured infrared camera footage of Afghan men sodomizing a poor goat.
WARNING: Graphic!
Here's a screenshot at the 2:41 mark in the video, of a man sodomizing a goat while two other men stand nearby: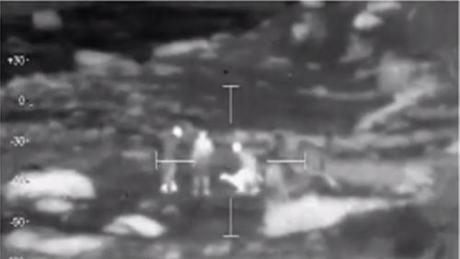 See also:
Muslim man molests blonde store mannequin

Half of world's Muslims are inbred due to generations of inc

est
~Eowyn