Hey beautifuls, hope you are all welcoming winter with a warm hug. Hot coffees, nutty chocolates, colourful woollens: there comes a lot of things with winter. But what else also comes is the dryness of skin and hair. So, are getting prepared to tackle the situation? If not, today I will talk about such a brand that promises to take care of any skin or hair related issues that we may have, throughout the year with its advanced skincare and hair care solution, derived from natural sources. I am talking
about Nirvana Botanique.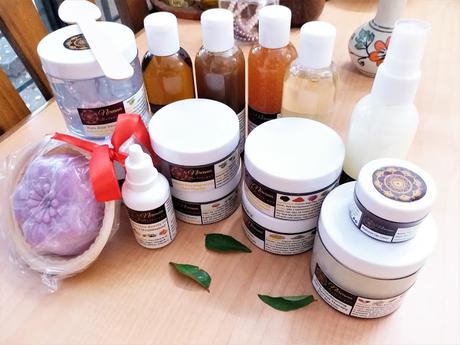 About Nirvana Botanique:
Nirvana Botanique is a luxurious handmade skin & hair care brand that ensures the most pleasant bathing and cleansing experience.


The products are devoid of any alcohol, sulphates, artificial fragrances and parabens that are easily absorbed by the skin and into the bloodstream. The products do not contain any animal ingredients. Natural preservatives like Vitamin E and Wheatgerm Oil are used to increase the life of the products.About Entrepreneur Roohi Kalia Jain & Her Creation:Roohi Kalia Jain, ideated this very concept of coming up with a chemical free skin & hair care solution through her urge of maintaining a healthy skin devoid of any harsh chemicals.
While going through one of the articles penned by her Pharmacist brother-in-law's, she became aware of the fact that drugs that may cure a disease but will leave behind many harmful side effects. Then it struck her mind that perhaps the chemically infused personal care products she had been using might have the same effect and thus lead to dryness, itching, rashes and other unpleasant experiences.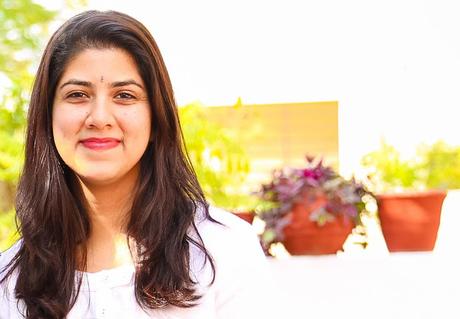 After extensively researching on the ingredients in commercial skin hair care products and also the benefits of natural products, she decided to make her own products with natural ingredients and even received training from veterans in this field.
Roohi is an avid traveler and had worked in a School Sports company, prior to starting Nirvana Botanique. The brand, that started from a humble beginning of self-consumption, started gaining love and popularity and thus she started her new journey. In her words:"Going completely natural may prove to be a little difficult initially, especially for the younger generation, which has been used to products with strong lingering fragrances, thick consistencies and luxurious lather. In many cases our skin/hair may take time to even accept natural products. However, the benefits and satisfaction derived from guilt free indulgence in natural products is totally worth it! Moreover, many of these products have therapeutic properties and their benefit to our body and mind is definitely a big plus."
The Products and method of usage:
Hair Care: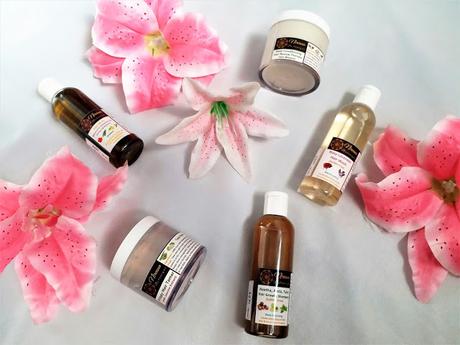 1. Hair Oil 21: Anti Dandruff & Anti Hair fall; Hair Smoothening A rich blend of 21 scalp and hair friendly ingredients: 100% pure cold pressed Organic Virgin Coconut Oil, Jojoba Oil, Pure Vitamin E Oil, Extra Virgin Olive Oil, Rose Extract, Hibiscus Extract, Basil Essential Oil, Rose Extract, Pure Neem, Tea Tree Essential Oil, Green Tea Extract, Chamomile Extract, Curry Leaf Essential Oil, Rosemary, Bhringraj, Amla, Methi Usage: Use every alternate days. Can be applied at night before you go to sleep or 60 minutes prior to taking a shower. Taking steam after applying the oil will aid in faster and deeper absorption, however, it is not mandatory to do so if you do not have the time. Your scalp will love it & absorb every bit of it! 
2. Hair Masque (New Product) Deep Conditioning Hair Revival Therapy: Usage: once in 15 days or once a month. Apply generously on scalp and hair. Take steam, massage and leave on for 60 minutes (or overnight). Wash off with a sulphate free shampoo. Use a conditioner post hair wash. Link: Yet to be listed. 
3. Reetha Amla Tulsi: Hair Growth Shampoo: For normal hair. Use very little. Use a conditioner post hair wash. Shampoos are best diluted with water before using. Instead of putting the shampoo directly on the scalp, take some shampoo in a small bowl, add some water and then apply on the scalp and massage. 
 4. Rosy Lavender Hair Wash: For Dry hair. Use very little. Use a conditioner post hair wash. Shampoos are best diluted with water before using. Instead of putting the shampoo directly on the scalp, take some shampoo in a small bowl, add some water and then apply on the scalp and massage. 
 5. Frizzy Hair Tamer (New Product): Just take a little bit of the gel and apply on the ends of the hair. Can be applied on wet or dry hair. Use where hair is most dry/frizzy. Comb hair with a non static hair brush. 
Skin Care: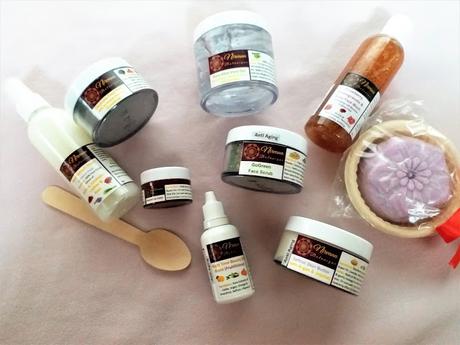 1. Night time beauty Oil Blend (Fruitilicious) Apply 4-5 drops every night on face & neck. Avoid sun exposure when applied. Wash off in the morning before stepping out.
2. Night time skin brightening Gel: Apply at night on face and neck. Avoid sun exposure when applied. Wash off in the morning before stepping out.  
3. 100% Pure Aloe vera Gel (cold pressed; unscented; child friendly) This is not a moisturizer, but can be mixed with sun screen or a moisturizer for application. Helps treat sun burns, acne, razor bumps, itchiness, etc 
 4. Saffron Skin Butter (with argan & jojoba) This is a moisturizer which can be used any time of the day. If skin is dry: Take some butter on your palm, add little aloe vera (1:3) and mix it and apply on your face. If skin is oily: Take little butter and more aloe vera (1:5) mix on the palm and apply on the face. 
Facial Care Kit 
1. Cleansing: Strawberry & Pomegranate Face Wash Wash your face with the sulphate free face wash 
 2. Scrubbing: Go Green Scrub. Scrub face gently with a face scrub for sensitive skin. This is a dry scrub which can be mixed with little water, or face wash or a light oil (olive oil). Facial skin is very sensitive and requires a very mid scrub or else one can end up causing more harm to the skin. 
3. Toning: An exotic blend of Saffron, vetiver, rose & lavender. Toning the skin to clean the pores. Use a 100% chemical free toner meant for dry skin. Spray it on a cotton ball and clean the skin.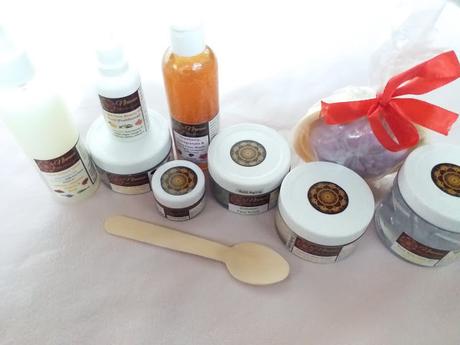 4. Massage the face and neck with a deep conditioning moisturizer. Saffron Skin Butter. Take little skin butter in a bowl and add little aloe vera gel and water to it. Massage your face and neck till it is completely absorbed. Make sure no water gets in to the jar of butter. 
5. Face Pack: Claytopia face pack it a blend of French clays, Moroccan clays, Activated charcoal, Sandalwood powder & Fuller's earth Can be mixed with water, aloe vera and even 1-2 drops of honey. Make a paste and keep it on for 15-20 mins. Cleanses the pores/Detoxification of the skin, Reduces blemishes Improves blood circulation, Anti Acne, Improves skin elasticity, etc  
6. Optional: After washing off the face pack, you can apply little moisturizer.
My experience:
I have been using their products for more than 3 weeks now. Frankly I have yet to go for the facial regimen, because of my current skincare routine challenge of 1 month. However, I have incorporated few products like the Aloe vera gel, the cleanser, the Saffron skin butter and the Saffron toner. I am really happy the results. I would specially like to talk about the Saffron Skin Butter and Aloe vera gel. These products are simply amazing. While the butter heals dryness on any part of the skin, the aloe vera gel soothes and hydrates skin. 
The best things have to be their Hair care range, without any doubt. All the products are immensely effective and have improved to reform my overall hair texture, which is very dry and frizzy in general.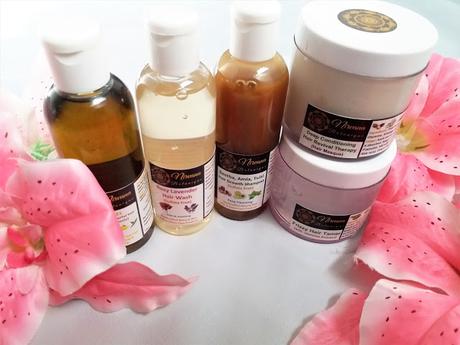 Nirvana Botanique products contain no alcohol, no sulphates, no artificial fragrances and no parabens that are easily absorbed by the skin and into the bloodstream. There are also options available for vegan, 100% Natural and 100% soap free products. There are products for babies and people with sensitive skin as well. There is something for everyone in the family! 
I will do separate posts or videos on my hair care routine and Facial routine with Nirvana Botanique products soon. Please stay tuned. For more information on Nirvana Botanique please visit their website here: https://www.nirvanabotanique.com/