In the world of home design, gray is considered the new white. When paired with rich, bold colors or neutral colors, this color can create quite an impact! Grays come in a variety of shades (fifty, perhaps?), from cool shades that have a blue, green or violet tint to them, to warm shades that have pink or brown tints. Home designers tend to favor the lighter shades of gray. Gray works well with many other colors. For example, in this picture, the soft shade of gray that's used on the wall molding and trimwork beautifully matches the furnishings and accessories. It gives the room a muted color and a seamless look.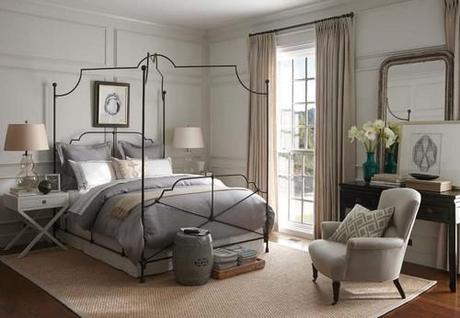 One of my favorite paint companies, Benjamin Moore, has so many gorgeous shades of gray that it would take me days to talk about all of them. Instead I'm going to focus on just a few. Decorating with gray colors is so much fun. It's such a versatile color to work with and can be incorporated into existing home decor.
Grant Beige HC 83

This shade of brownish gray is fondly referred to as greige. It is such a clean, soothing color! It appeals to those who like muted colors with a hint of color. In this kitchen, the combination of the greige cabinetry and the brown range hood and stools gives this space a very elegant look.  The wood floors add warmth and color. This kitchen decor is airy and light.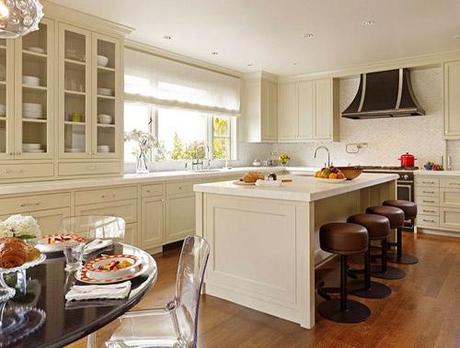 Stone Hearth/BM 984 The shade of gray on the walls of this room enhances the colors of the linens and the green bedside table. I love the mix of textures in the linens and the way the headboard highlights the richness of the gray walls.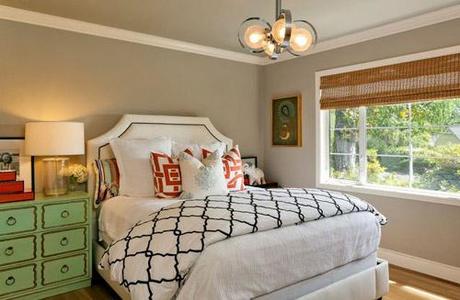 Iceberg/2122-50

In this living room, the blue gray color is light and airy because the high ceilings and windows bring in lots of natural light. This shade of gray, along with the light-colored hardwood floor, creates a feeling of spaciousness. The valances and lampshades, which are in different shades of gray, add welcoming appeal to the room.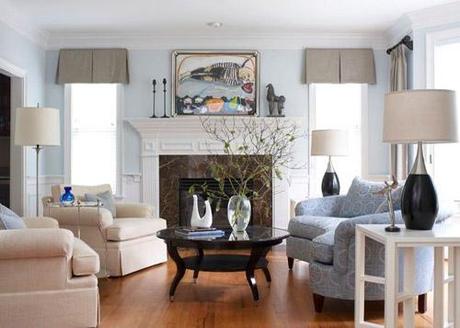 Coventry Gray/HC 169

This one of the grays I consider to be a classic. It's such a soothing, warm color! You can very easily make it look like a neutral color by including furniture pieces with both texture and color. In this room, the yellow ottoman and blue chevron side chairs are the feature colors.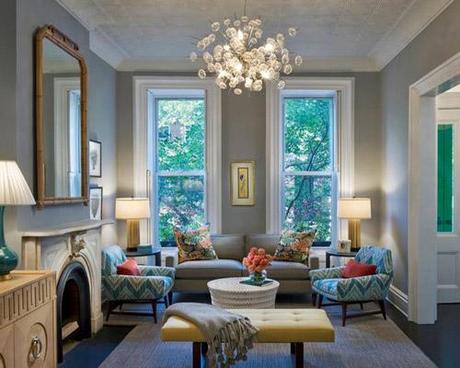 Gray Owl/OC 52

This warm, light shade of gray is one of my favorites. It's one of those grays that is barely visible; because of that, it can be a perfect color for almost anything. In this space, the abundant natural light accentuates the gray in the trimwork and architectural details.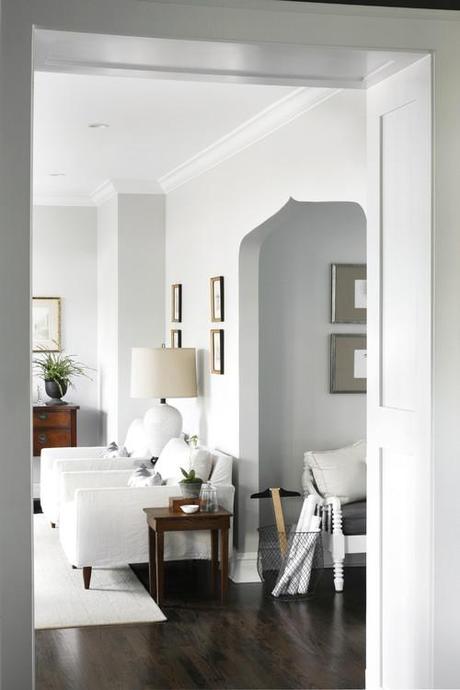 Amherst Gray/HC 167

This is one of the dark, dramatic grays. The beauty of this dark gray is that it can be used as a perfect backdrop to colorful accent pieces. In this space, the dark gray accent wall enhances the red and yellow furnishings, giving them vibrancy.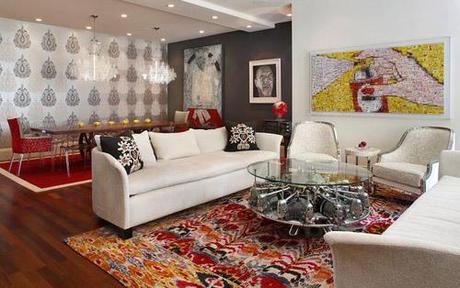 These are a few of my favorite Benjamin Moore shades of gray. So what do you think? Can you see yourself using gray in your home?
Simone