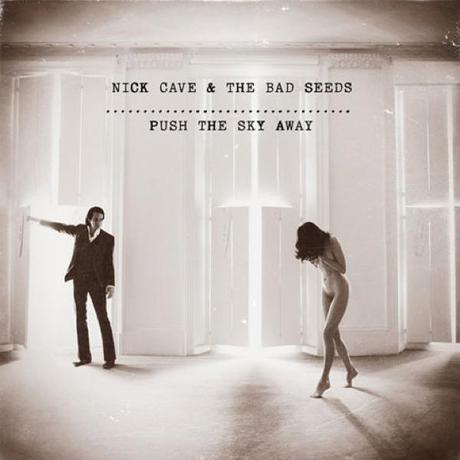 In what marks 30 years together, 2013 also sees Nick Cave & the Bad Seeds release their fifteenth album — their first in five years — Push The Sky Away. You'd imagine that after so long together they might run out of spark, or that their pseudo-goth schtick might eventually disintegrate. But, as their latest body of work proves, there's plenty of life left in their stylistic anatomy.
Rather than unleash the kind of fire and fury they've been known for in the past, Cave and company have opted for their more smoldering and sullen approach this time around. Slow-burning grooves, low-slung bass lines and shuffling rhythms dominate a collection of cool, smokey tracks that dance with wicked glee around their previous flirtations with chamber music. Tonally, Push The Sky Away keeps the band firmly in the shadows, which is where (in my humble opinion) they sound strongest. Tracks like "Water's Edge" and "Jubilee Street" are dark numbers that paint murky pictures in the mind.
Although Push The Sky Away is masterfully crafted and its combination of gorgeous string work and torch-like blues make for a deep, absorbing experience, It's the combination of Cave's musicality with his prickly, clever, eerie and captivating songwriting which really makes the record click.
His lyrical mix of religion, prostitution, astrology, Satan and Hannah Montana, of all things, merely scrapes the surface of how odd and yet utterly rewarding it is to play this record in full. Thematically and tonally, Push The Sky Away is tight and consistent, yet with enough room to stretch its legs and sprawl from one point to another, without spreading itself either too thinly or too far.
Sure, some may see this record as simply an extension of what Nick Cave & the Bad Seeds have done before, but I fail to see how that's a bad thing. It might be Nick Cave being Nick Cave again, but nobody does it quite like him — he's come back with a handful of reasons to love what he does so well.