USA Today - July 7, 2014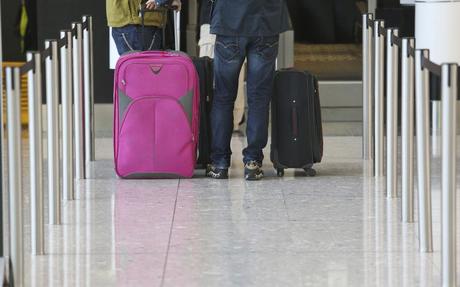 © Chris Ratcliffe/Bloomberg
The Department of Homeland Security officials announced that security would tighten at airports where flights head directly to the U.S. The Transportation Security Administration said that as part of routine screenings at the overseas airports, officers may ask owners to turn on devices including cellphones. If those devices are dead or cannot turn on, they won't be permitted on the flight. The change is part of an attempt to anticipate the next attack. This comes as violence in Iraq and threats from al-Qaeda have become more of a concern.
MyTake
: This is just another precaution taken by our country to avoid future terrorist attacks. Even though the additional security can be irritating, there hasn't been much criticism to it. I think most people are accustomed to these extra safety measures, and most people are happy to oblige in return for a sense of security. Just make sure you have your devices charged fully when you get to the airport.
Hospitality Net - July 7, 2014
A new study found that the U.S. timeshare industry enjoyed significant growth in 2013. The study, conducted by Ernst & Young and commissioned by the American Resort Development Association, found that sales volume increased nearly 11% compared to 2012, average sales price rose 9% and there were 29% more resorts planned for the upcoming year. Occupancy remained steady around 76%. 
MyTake
: The numbers don't lie, timeshare growth has made a comeback. The incremental growth has been going on for a while now, due mostly to more people renting out their properties, and travelers eager to have a different housing experience when they're on vacation. Hotels are no longer the first choice when booking accommodations, especially with websites like Airbnb and HomeAway offering great properties for a reasonable rate. Although timeshares may not be the most prevalent properties on those websites, it's clear that the success of the platforms is having a positive effect on the timeshare industry.
Skift - July 6, 2014
Expedia Inc. agreed to acquire Australia's Wotif Group for $658 million, marking another major merger/acquisition in the online travel market. Wotif owns brands in the Asia-Pacific region like Lastminute.com.au, Travel.com.au, LateStays.com and GoDo.com.au, among others. The purchase allows Expedia to expand it's presence in that region of the world.
MyTake
: Online travel companies are trying to bulk up their offerings, especially in international markets, as more and more people are eager to take long trips to exotic locations. Expedia's acquisition will help it expand in the Asia-Pacific region and help it grow it's global hotel business. This move comes after Expedia announced its acquisition of a small European car rental site Auto Escape Group. It will also help Expedia compete against Priceline Group, which just acquired restaurant-reservation site OpenTable in June. I expect we'll see a few more mergers/acquisitions in the online travel market as companies continue to add more platforms and give consumers more choices when it comes to travel.
Travel Weekly - July 6, 2014
Unless you've been living under a rock, you know that Disney's animated film Frozen has experienced overwhelming success since it's release, creating a huge fan base of people eager to travel to the country that inspired the film: Norway. The country has experienced a major surge in visitors. Tour operators have reported anywhere between 20% and 40% increases in sales to Norway for 2014, and total arrivals from New York to Oslo in the first quarter of 2014 were up 57% from the year before. While the movie certainly got people excited about the country, Norway also played it's own role. It partnered with Disney to launch a global campaign to raise awareness about the destination.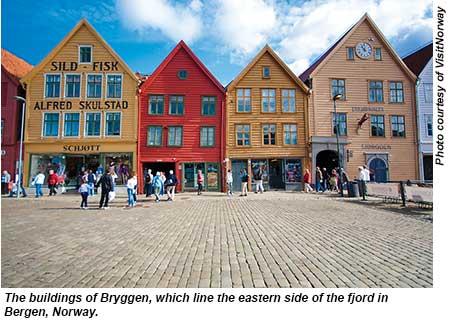 MyTake
: It's pretty typical for a destination to take advantage of the popularity of a show or movie in order to attract travelers. Norway was incredibly smart to partner with Disney, a global powerhouse that is known in households all over the world. The success of the movie has not only prompted tour operators and the country of Norway to offer special packages, but Disney's own tour brand created an eight-day Norway itinerary to meet demand. The high level of tourists most likely has to do with the fact that the movie has garnered a very large youth fan base, and children play a big factor in trip planning. If they want to go see where Anna and Elsa live, then their parents will make every attempt to get them there.